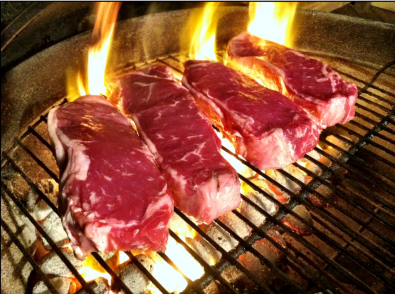 In a story, a Protagonist wants something, and some kind of obstacle is in the way. When the Protagonist makes a choice, good or bad, to take them to that goal, we're off and running!

But what happens if they don't get what they want? What happens if they DO get it?

These are called "stakes".

If Sully can't find the ingenuity to land his damaged plane, he and his passengers are going to perish!

If the marooned guy doesn't learn to survive on the island, he's going to starve to death or go mad.

If the young pop band doesn't take risks, they will be doomed to dull, unhappy lives.

If the two pals who pose as women to get a cheap apartment are found out, they'll be evicted and sent away from the sexy girls down the hall!

The stakes can change throughout a story too…in fact, they usually do. Kim Luster in The Godstrain is very likely going to die if she doesn't undergo an experimental new treatment. Later, she finds herself in a struggle for the lives of her family as well, and maybe for her very soul. And maybe even more than that (no spoilers).

To really be involved in your stories, readers have to understand what's at stake in a story, sequence, or even in an individual scene. What are the consequences of not getting into this club?

Stakes can be purely external (if a detective doesn't catch the criminal, the devil will commit more crimes), or can affect a character more personally (say if the criminal has kidnapped the detective's pet turtle. Or if he has evidence of an embarrassing secret from the detective's past that could end his career).

If the audience doesn't know the stakes, the story won't hold together for long!


Have a good one!

-Banes


p.s. I'm gearing up for a month of October newsposts about scary subjects. That's where my mind has been, so I'm sorry these last couple articles have been a little lean.