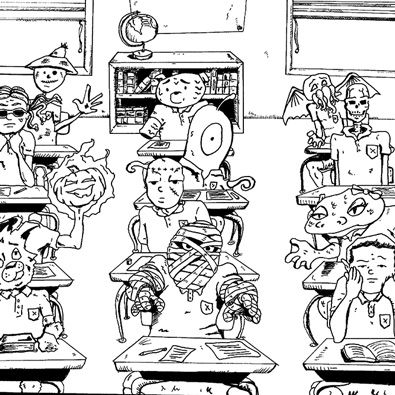 Poor Peter doesn't know what he's in for… His very first day at a new school and the other kids are monsters, LITERAL monsters that is. He shares class with a Frankenstein's monster, a vampire, a mummy, and a Cthulhu to name a few. This was certainly NOT what he was expecting! He's just a normal kid afterall. It's going to be very interesting to see how he copes!
This is a black and white comic, all conventionally drawn, in simple, cartoon styled line art. The characters look great and the art is pretty consistent. It's a very funny, monster high school story. This comic is just starting so it's easy to get into and catch up. It updates weekly!

Read Scared by the Bell, by Dylandrawsdraws, rated E.