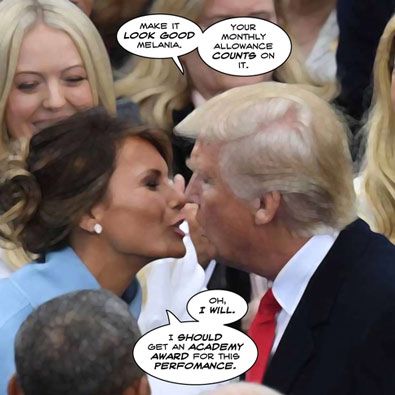 Rawdale is fast becoming our resident political cartoonist! Hot on he heels of Jesus 2016 comes TRUMPed, a humorous and satirical take on the start of this latest US presidential administration. Love him or hate him, you have to admit that Trump is a pretty ridiculous figure who's pretty damn funny, Rawdale seems to agree with that and packs Turmped with both straight humour and biting satire!
This is a funny political photo comic!

Read TRUMPed, by Rawdale, rated M.