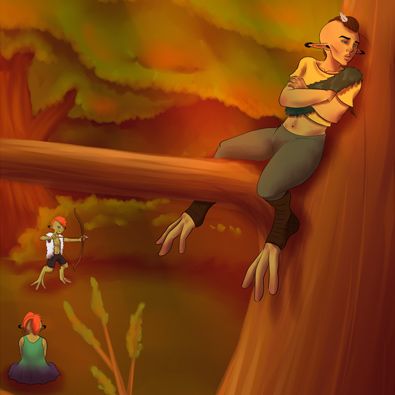 There's some troubled relationships amongst the tribe… when you're hunter gatherers living in a lush green forest full of dangerous animals, irresponsible behaviour could mean death! Harp isn't making many friends with her impulsive devil-may-care ways, riding a wolf-like gruuf through the middle of the hunting party… Things are about to get very real for her, Flow and young Fleet when the monstrously savage Nobre'kahn rips apart their little world!
The art is all full colour digital with and charming, individual style. It's an action adventure, fantasy story about friendship, fear and fearlessness.

Read Journey Through NhauWe, by Hunchdebunch, rated E.