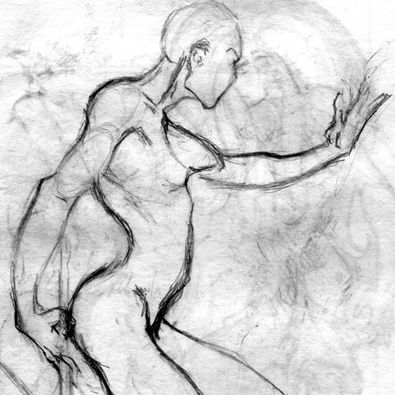 How do you feel when creating sexy artwork or writing sexy scenes for your comic?
This topic came to my mind because of a thread MegaRdaniels started in the DD forums: "Writing Sexualized Pages in your Comic" - http://www.theduckwebcomics.com/forum/topic/177742/.

People had very different responses to the question, some saying that they didn't want to be seen working on it in case they were seen as pervs, but feeling nothing, others saying it's a turn on, and still others saying that it just takes too much work to get very excited thinking about what you're working on.
From my perspective, if your finished work is supposed to titillate then you should be titillated by it when you're working on it. That's how I've always handled it. And even if it DOESN'T titillate anyone else, at least YOU have fun. ;)

One of my favourite things to draw is the female form with all its curves and shapes. Drawing the female body makes art fun and enjoyable and I like to try and communicate that to the audience. I think of it as the drawn version of 1970s "cock rock" alla Led Zeppelin's Whole Lotta Love https://www.youtube.com/watch?v=HQmmM_qwG4k - music that was heavily primed with sexuality.
Sure it might appeal to a very simple, base, primal part of us, but that also makes it a lot easier to communicate, understand, and relate to.

The above image is a rough sketch I worked on many years ago. The idea was to draw the profile of a muscular, sexy woman. But in drawing her I was actually more seduced by the interplay of counter-curves and complex shapes in the almost geometric line-work… so it managed to titillate me on another level ;)

Anyway, drawing or writing sexually charged scenes and images can be a lot of fun if you're into that. What's your view? I'd love to know!