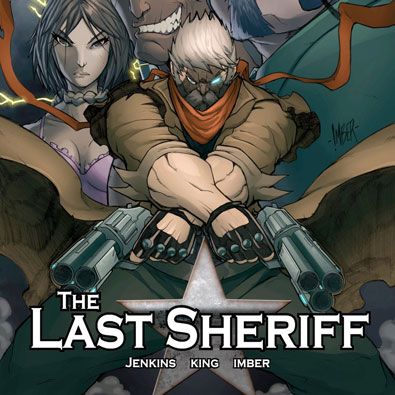 This is a comic about the last sheriff, the very last one… in a world where more are surely needed. The world is a violent, lawless place, the strong prey on the weak and the weak die. In this futuristic version of the old west men ride steel steeds and attack with powerful energy weapons. The battles are bloody and impressive.
The art is impressively pro-comic level, full digital colour, lots of gradients and light effects. The story is Sci-Fi fantasy with hardcore action! Written by Chris Jenkins and illustrated by Chris Imber.

Read The Last Sheriff, by RecklessHero, rated E.