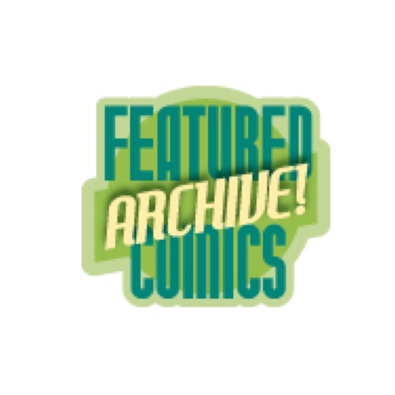 I have been helping with the featured comic section for the last five years. A while back, a comic creator on The Duck asked how a comic gets featured, and this was the explanation:

In order for a comic to get featured on The Duck, it must pass through a test similar to that of the ten labours of Hercules. Once it crushes its enemies, prays to Crom, and hears the lamentations of the women, it gets sent to a panel of psychologists who all look like Christoph Waltz and sound like Sigmund Freud. After a story has been approved, it gets screened at Sun Dance and the best webcomic is auctioned off to the highest bidder.

…is what I wish I could say!

Honestly, the process a comic goes through to get featured varies between ozoneocean and myself. Personally, I believe a recently updated comic is important because there are SO many gems on the site that are feature-worthy, but the creators are no longer around or the comic went stagnant.

The next important one is obvious: art and writing. Amateur and professional comics are both treated equally, as is the nature of Drunk Duck. It is a balancing act, a comic can have really great drawings or really great writing, but I like comics that reach some sort of equilibrium between writing and art. In addition, given the nature of the site, too much vulgarity, nudity, and gore might have a difficult time being featured based on rating.

I also assess whether the comic is ready to be featured. When a comic gets featured, it gets projected on all sorts of social media associated with TheDuckWebcomics such as Google+/facebook/twitter. Sometimes that sort of pressure to update and exposure is overwhelming to a comic in its early stages, especially because comics are only allowed to be featured once. However, the months during the feature are GREAT for publicity.

And lastly, the ultimate reason a comic gets featured by me is Passion. Webcomics are usually drawn during someone's spare time over the course of several years. It is for telling a story and having that story come across through an online medium. If it is apparent that a creator has put a lot of thought, a lot of heart into their story, it is a no brainer.

I usually pick out a feature while sitting in a wi-fi enabled coffee shop and read through several comics before settling on a story that has potential. I have an ongoing list of comics that I have been watching (some for months!) because they are fantastic quality but are lacking in a few of the requirements mentioned. You see, featuring takes time, between reading through the archive, doing a write-up review for the newspost, and an audio recording for the Quackcast, it is a labour of love because I am not getting paid to do it. I like comics that have moved out of the exposition phase, which is why the 15-20 page minimum was made to be a requirement because sometimes it takes that many pages to get the story rolling.

I wish I could have given you a more exciting explanation such as: the Featured Comics are selected by a colony of psychic rabbits that advise us which comics to feature; Features are chosen by a secret society of elite comic readers, that draw them out of a lottery at random; or that exposing the truth of the featured comics is so secret that it can get me exiled to the cold tundras of Russia. But the topic of comic featuring has been discussed by skoolmunkee and ozoneocean on the Quackcast Episode #18 (Featuring…Featuring!) as well as in the forum.


.::.
What's Quacking?
Do you have any original art to contribute to our stock image database, announcements, community projects, ideas, news, or milestones to report? Please leave general comments below or send a PQ to kawaiidaigakusei. Email me at kawaiidaigakusei(at)gmail(dot)com.