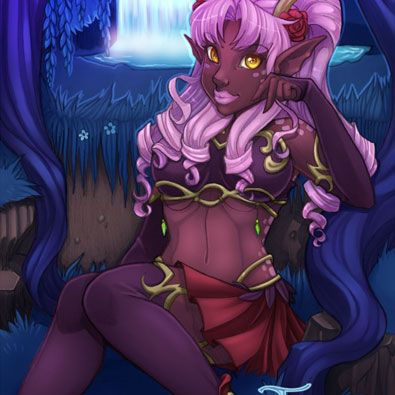 Beautiful Nor'eena the elf and Melodwyn the stagsister are thrown together by a surprising twist of fate after the magical heartwood tree in the forest exploded mysteriously during a ritual and killed all Melodwyn's siters. Nor'eena and Melodwyn are strangely tethered via markings on their wrists, markings that seem to break the very laws of magic. They must undertake a dangerous journey together though lands infested with murderous bandits to the distant academy so they can find out what it all means!
This is a fantasy adventure comic drawn in the manga style, the art appears to be digital, some pages are fully coloured while others are in tones of purple and white. Enjoy the action, the pretty ladies, and their budding relationship.

Read Tethered From Dusk to Dawn, by Tethered Manga, rated M.