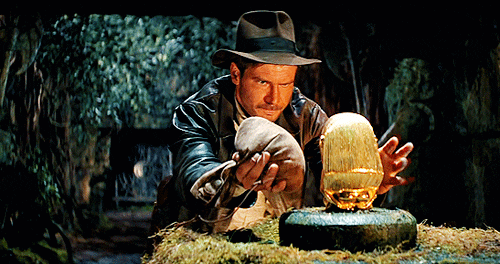 In today's fast-paced world, you need to immediately catch an audience's attention with your story, your movie, your webcomic or your graphic novel. You get two lines in a text, a page or two in a comic, 20-30 seconds to a minute for a movie or a series to convince your audience to invest their time and attention in your current magnus opus.

So how do you make a good enough hook to begin with?

We've talked about how to start a story before but today I'd like to talk about just one method- the mini story intro.

In the mini story intro method, you actually DON'T begin your story for a while yet! Instead, you give your audience a full taste of what there is to experience as well as a salient introduction to your main characters BEFORE you actually start on the plot at all by telling a very brief but well rounded and complete little short story as a 'cold open' of sorts.

This short story needs to be able to fulfill at least two of the following goals in order for it to work:

1. Introduce the true essence, the true version of the main character
2. Introduce the big bad- the one antagonist that will be the foil to the main character up to the end of the actual plot
3. Give the full scope of the tone, mood and range of the story
4. Set up a situation or plot device that will become relevant in the actual plot

In essence, the short story intro method serves very much like the overture in the beginning of an opera or musical: it gives an alluring and well balanced taste of what the audience is in for, what they will be experiencing throughout the actual work they're there for.

Good examples of the short story intro method can be found in the Indiana Jones trilogy (no, I won't acknowledge the fourth one), especially Raiders of the Lost Ark and The Last Crusade: in both of those movies, the short story in the beginning before the actual plot kicks off serves to give us a true taste of what we will be experiencing in the movies, gives us a good feel of Indy's personality/tenacity/character and sets the mood and tone.

And they are so exciting that we don't even realise the actual story hasn't yet begun!

The added bonus to such an opening to a story is that irony can be set up quite easily and efficiently, and even if the beginning needs to be somewhat a slow burn, the audience will still remain engaged rather than be bored since there's a clear anticipation for what is bound to come. We don't mind (or actually enjoy) Indy's "professor in the university" scenes because we're waiting for him to put on his fedora and grab the whip again and are amused by his meek persona which we know isn't actually who he really is.

Another advantage is that the short story intro doesn't need a set up, or any explanation. Whatever creates questions in the audience's minds in the short story intro is what will keep them engaged throughout the plot which is going to deliver the answers. All the short story intro needs to do, is to show the goods without worrying about explaining or supporting them. That's the plot's job.

Have you ever used a short story intro for your stories? Could such a structure apply to your story?

Don't forget to get your #Twitter_Feature! Book your Sunday now, PQ me!

Special thanks to our patrons!!




Justnopoint - Banes - Stinger9 - Rmccool - Abt Nihil - Phoenixignis - Gunwallace - Cdmalcolm1 - Scruff