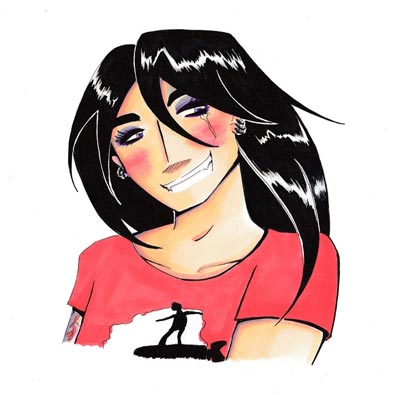 It's tough for a single girl in the big city. Kayla works two jobs to get by, a bookshop clerk and waitressing at a strip club. Her room-mate is gregarious, obnoxious, and boy-crazy to the extreme… And then there are the demons that want to slaughter all living things, most ESPECIALLY her for killing two of them!
This is a very compelling drama, action, comedy fantasy, with good characters. The art is mostly black and white, all non-digital, with some colour. It's a great story, you'll gobble it up and be crying for more!

Read Angels of the Fallen, by BustyLaroo, rated T.