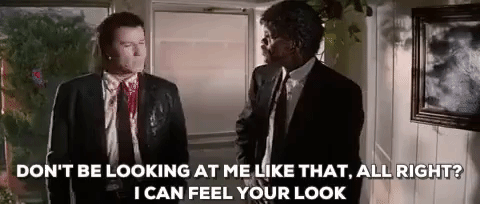 In a story when any character is plausibly eligible to die, the stakes are high. We worry for everyone, even main characters than in other stories wouldn't be on the chopping board at all. It's a great premise to have for your story setup, because it makes the audience be intimately engaged with the characters, and pay attention to every happening, as it could lead to their favourites getting an exit, ignominious or not.

Game of Thrones owes a good part of its fame and endurance to this exact trait (no, we don't talk about the final season, or the one before last).

However, just like many things in art and in creating atmosphere, even the most sincere "Anyone Can Die" setup isn't actually "Anyone Can Die". At least not until the very end, during the final scene of the story.

And that's natural. For the story to continue, some characters have to survive to propel it forward.

The trick, therefore, is to create a good enough illusion so that it feels like anyone can die, when in reality, not everyone can.

There are many ways to create this illusion. This is how I do it, but there are other avenues towards the same effect, as is the case with art:

1. Only pick one (or two at the most) characters that Will Not Die.

You must know which characters are the ones that will survive and beat the odds. Once you make the decision of who that will be, you must ensure that the way they survive isn't due to 'plot armor' (i.e. surviving situations in a way that the audience feels they survived only because the creator willed it) but due to circumstances, people and their own agency.

2. Do not let the character that Will Not Die be unscathed.

Sometimes, death might be more merciful than survival. Utilize that for your Won't Die character: make them survive, but pay for that survival. It could be emotional cost, or it could be physical cost. It could be something long lasting or something that hampers the character for a period of time. In short, make your character earn his/her survival.

3. Since Everyone Else Can Die, let them.

If you're doing your job of character design properly, most or all of the cast of your webcomic or story will be interesting, engaging, promising or important to the plot. They will also have flaws or character traits that lead them to make certain decisions. Sometimes, those decisions may have fatal consequences. Other times, it might be other circumstances that lead down the same path.

No matter how awesome your characters are, let them die. Let them leave a hollow place where they'd been, let them be missed. Not just by your cast but also by your audience.

4. Leave one small chance that even the character that Won't Die, will.

I know this sounds counter-intuitive, but you must always work with character pairs in your stories. What I mean by that is that for every main character you have, a secondary or supporting character must be in a position to step up and take center stage on the unlikely event that your main character does something you absolutely can't save them from.

If that happens, to preserve the illusion of Anyone Can Die, you must allow them to- even though that wasn't your plan. Let the understudy now be the main event and the new character that Won't Die.

Do NOT let them die, and then bring them back to life with any kind of mumbo jumbo that has little to no payoff in the end.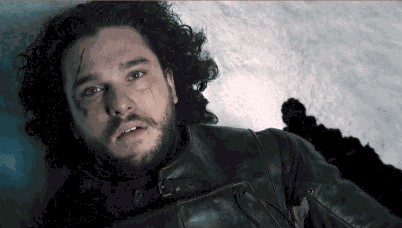 Don't forget you can now advertise on DrunkDuck for just $2 in whichever ad spot you like! The money goes straight into running the site. Want to know more? Click this link here! Or, if you want to help us keep the lights on you can sponsor us on Patreon. Every bit helps us!

Special thanks to our patrons!!





Justnopoint - Banes - Rmccool - Abt Nihil - Phoenixignis - Gunwallace - Cresc - Pauleberhardt - Scruff - Dragonaur - Emma Clare - Dylandrawsdraws - Functioncreep - Eustacheus - Dillycomics - Barrycorbett - Sinjinsoku - Smkinoshita - Jerrie - Chickfighter - Andreas_Helixfinger
Tantz Aerine - Cdmalcolm1