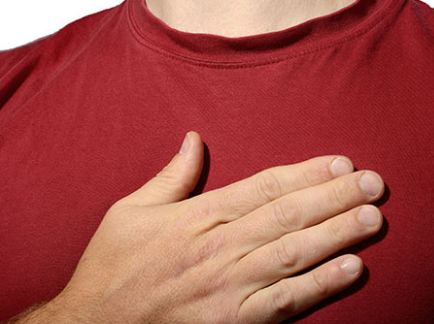 So I watched Hacksaw Ridge the other day (okay it was yesterday) and it was impressive.

Not so much as a movie (though that was quite decent) but the story. The story was amazing.

It's about a man named Desmond Doss who enlists in the army during WWII to serve as a medic, refusing for religious reasons to touch a rifle or fire a single shot. He became the first person to receive the Medal of Honour for courage under fire without using a weapon.

He was a real person and his story was a real story. That's why this movie was amazing. That this main character's acts, beliefs and story were real.

It got me thinking about belief. As the story in this movie is a study in belief and what it means to observe it.

It took a lot of guts, a lot of passion and a lot of courage to serve in the army while refusing to hold a weapon, with all the pressure to do so, and then becoming an example for everyone who thought of him as a coward and a liability. Two sides are presented in the movie (all on the American side, the Japanese enemies are not actually characters in the movie) the one of abuse of belief, and the one of observance of belief. Those trying to force Doss to hold and shoot a rifle are stepping on the belief of freedom they are there to defend (it is shown in the movie that the constitution forbade any coercion to get Doss to pick up a gun). The way Doss refuses to hold a gun, and how he acts throughout the training and then the battle at Hacksaw Ridge, is in my opinion a study on how belief is truly observed and held.

Today, belief is used as a form of attack, and people seem to treat beliefs as football teams, rather than as creeds to live their lives by. At least as a person with deep beliefs myself, it looks that way to me. It's almost grotesque sometimes, watching people that use the exact same methods for the exact same goal (to dominate over the other) hold flags of so called different beliefs, that were they properly observed, would not have them act the way they do.

This goes for religion, politics, regimes and any school of thought in humanities. There is abuse going on, and it is something that should make us pause and think, and evaluate whether we are becoming the monster we are all claiming to fight.

Don't forget you can now advertise on DrunkDuck for just $2 in whichever ad spot you like! The money goes straight into running the site. Want to know more? Click this link here! Or, if you want to help us keep the lights on you can sponsor us on Patreon. Every bit helps us!

Special thanks to our patrons!!







Justnopoint - Banes - Rmccool - Abt Nihil - Phoenixignis - Gunwallace - Cdmalcolm1 - Cresc - Pauleberhardt - Scruff - Dragonaur - Emma Clare - Dylandrawsdraws - Functioncreep - The D Wrek - Mks Monsters - Eustacheus - Dillycomics - Barrycorbett - Sinjinsoku - Smkinoshita - Jerrie - Chickfighter