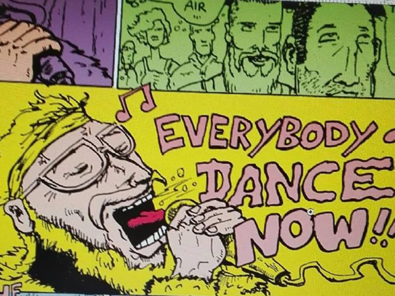 From DarioCOMICS:

https://www.theduckwebcomics.com/user/DarioCOMICS/ 

I'm reaching out to you because I launched an Indiegogo Comic Campaign for my Comic "The Last Pick Up Arist". Yes I put in my heart and soul in this comic, but after this I return to more Action.

I dont like to show up after a long time, and say…Dude, Buy ma shit. But I am humbly showing up to ask to take your precious time to take a look at my campaign. I'm always trying to figure out how to make better and more bad ass Artwork and Storys, and i figured…i have to learn how to harness the power of crowdfunding. Well, it's a sunny sunday, and here I'm sitting. Writing…maybe selfishly…but also because my Art means a lot to me. So I come to someone, who might feel the same.

Dario's Indiegogo campaign: https://www.indiegogo.com/projects/the-last-pick-up-artist-issue-1-2#/


.::.
What's Quacking?
Do you have any original art to contribute to our stock image database, announcements, community projects, ideas, news, or milestones to report? Please leave general comments below or send a PQ to kawaiidaigakusei. Email me at kawaiidaigakusei(at)gmail(dot)com.