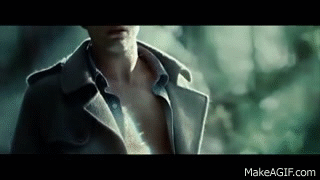 There's nothing more entertaining than the angst of a monster that was once a human being. A monster that hates who he/she is, that strives to regain all the terrible loss he/she has sustained, to strive to become human again.




Or if it starts off a monster, to be free of vices of his/her monstrous nature, to make right whatever it was that makes him/her a monster…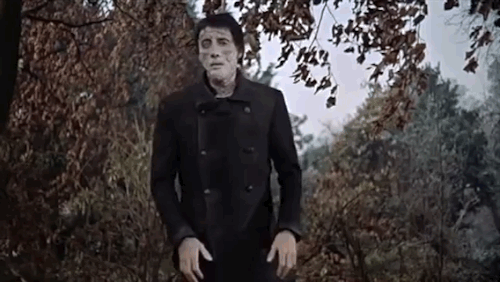 To find torturous, desperate ways to overturn the rules of the monster's nature, either with success or failure…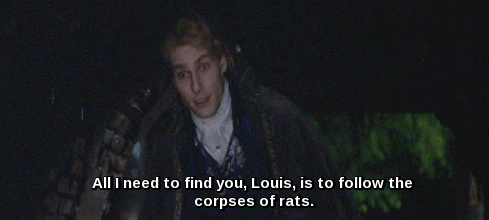 …and then, there's the monster that is sad because he is practically perfect in every way. Like Eddie, here, from Twilight, and now, lately, Midnight Sun




Not only that, but he's perplexed and appalled when mortals want to be like him, which basically means: immortal, able to enjoy day and night, able to have superhuman strength, gorgeous looks, run like the wind, possibly develop even extra superpowers, not ever get sick, not ever get hurt, not ever need to even breathe, so you can like, stroll at the bottom of the ocean without issue, not ever be hot or cold, AND if you practice a bit, able to charm all humans with your pretty face.

Wow, the downsides to all of this are staggering. I mean, who can bear all these curses at once!?

So, he has the little issue of needing to drink blood- not even ONLY human blood to survive, which could create some kind of conflict and struggle with a moral vampire, but he is also just so good at self control that he has conquered even that.

(and ok, Eddie and his fam might be a bit less than intelligent, and go through all this torturous abstinence in present day when they can just order blood units on the black market or something and have a feast without killing anyone for it. Duh.)

What is the problem with Edward Cullen as the "angsty monster"?

He's just too perfect. He's basically a mary sue, just like Bella is. There are no real flaws in his 'monstrous nature' to warrant him having actual issue with it, at least not the issues he is very melodramatically whining about.

Rogue from X-Men has more grounds than Edward in hating who she is, because she can't satisfy a very important, very real need: human touch. Lately with COVID-19 we're all getting a bit of an idea how important being able to touch others is. She is right to have an issue.

Edward is not. There's nothing he can't do, he has lost no access to anything he had before becoming a vampire, except eating food- but even that isn't described in the book as having been a pleasure he is missing, or a thing that is pleasurable to him now that he is a vampire.

So when he laments his lost humanity, there is no concrete reason to base it on. Not even spirituality. Had he been established as a deeply religious character who believed that by being a vampire he lost his soul, then that would be grounds for 'monster angst'. But he really isn't religious, at least not enough, and definitely it isn't referenced at all in his thoughts when he's feeling sorry for himself.

As a result, Eddie's angst is just …unintentionally funny.

Don't let your angsty monster be like Eddie.

(Yes, I was commissioned to read Midnight Sun for a summary & analysis on it. It was painful, yes.)

Don't forget you can now advertise on DrunkDuck for just $2 in whichever ad spot you like! The money goes straight into running the site. Want to know more? Click this link here! Or, if you want to help us keep the lights on you can sponsor us on Patreon. Every bit helps us!

Special thanks to our patrons!!





Justnopoint - Banes - RMccool - Abt_Nihil - PhoenixIgnis - Gunwallace - Cdmalcolm1 - PaulEberhardt - dragonaur - Emma_Clare - FunctionCreep - Eustacheus - SinJinsoku - Smkinoshita - jerrie - Chickfighter - Andreas_Helixfinger - Tantz_Aerine - Epic Saveroom - Genejoke - Davey Do - Spark of Interest - Gullas - Damehelsing - Roma - NanoCritters - Scott D - Bluecuts34 - j1ceasar - Tinchel - PhillipDP - Teh Andeh - Peipei - Digital_Genesis - Hushicho - JediAnn Solo