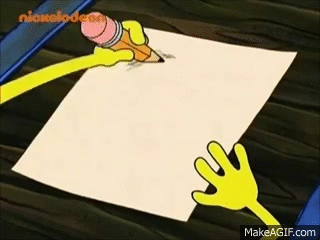 A couple of weeks ago I was discussing with my family the importance of doing studies in drawing. I was asked, "What do you focus on these days?". My answer was simple.

"Speed."

As a creator who juggles work, comics and an ever looming list of hobbies, my aim is to get quicker at pushing comic art out. Here are the areas that I focus on to help me achieve my goal of becoming quicker.

I make sure to use references!
Prior to using references, I would spend an inordinate amount of time trying to get a pose right. It was a right of passage. I had to do things this way otherwise I would not be an "artist". After some time I asked myself why was I persisting with this and how was it helping me learn? Since then, if I come across a pose, expression or background I am struggling to put together I bust out the reference material. This sped up the process, and had the added benefit of giving me an idea of how to construct a similar expression, scene or background next time.

I now draw backgrounds and reuse them
I now create a stock of background that I can reuse in my stories as establishing shots. Many artists, particularly those that have to produce 40 panels a week often repeat backgrounds or even use 3D renders to help speed things along. I make sure to have both day and night versions and even some in different weather conditions. Not only does this save me time, it reinforces the locations in the audience's mind.

However, not every panel needs a background
When I realised this it sped up my production immeasurably. I use background as a way to establish where the characters are in the space but once done I don't worry about it as much. You can go with all white or use a gradient in similar colours/tones to maintain the sense of location. The focus is your characters and their interactions, so a background isn't always needed.

What tricks do you use to speed up your process? Let us know in the comment section below! And join us on Sunday evening for our Quackchat at 5:30PM(EST)!

Don't forget you can now advertise on DrunkDuck for just $2 in whichever ad spot you like! The money goes straight into running the site. Want to know more? Click this link here! Or, if you want to help us keep the lights on you can sponsor us on Patreon. Every bit helps us!

Special thanks to our patrons!!




Justnopoint - Banes - Rmccool - Abt Nihil - Phoenixignis - Gunwallace - Cresc - Pauleberhardt - Scruff - Dragonaur - Emma Clare - Dylandrawsdraws - Functioncreep - Eustacheus - Dillycomics - Barrycorbett - Sinjinsoku - Smkinoshita - Jerrie - Chickfighter - Andreas_Helixfinger
Tantz Aerine - Cdmalcolm1 - Epic Saveroom - Spacewitch - Alpharie - Genejoke - ArityWOlf - Davey Do - Spark of Interest - Gullas - Spark of Interest - Damehelsing - Roma - Nikolaimcfist - Nanocritters - Scott D - Bluecuts34 - j1ceasar - Kamourian King - Tinchel - Phillipdp - Teh Andeh