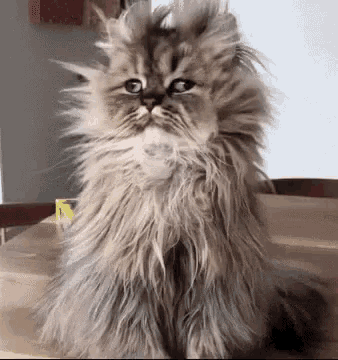 I took this past week off, in part to celebrate reaching the goal age of 30, but mostly to take some time to address an encroaching feeling, burnout. Creativity is a muscle, and like any muscle in your body, if overused it can become strained or even tear. I am part of a creative field so the push to be creative 24/7 is ever present even when I have closed my email for the day. In the past, I would push myself to a breaking point. However, when I did this, the recovery took longer than if I had taken steps to look after myself. Here are some of the ways I ensure that I avoid burnout.

I learned when to say no!
Over time I became confident enough to say no to projects when I was at capacity. When I am full of energy it is easy to think it'll be there forever. I know better now. I now take into account my ability to complete work or projects when I inevitably become tired or too busy. If I'm struggling but I want to ensure work gets done, I have built up a network of others that can take the overflow from me. Failing that, I readjust deadlines. Don't hesitate to say, "No I cannot do that right now,". I have yet to see the world end by doing so.

I maintain good sleep and get exercise
Everyone is different but between 7-8 hours is a good amount of sleep. It may help to learn your natural bedtime (within reason). Mine is 11pm-8:30am. When I stick to this I am pretty functional and do not become as frazzled in the event my day becomes manic. I also take the time to exercise, even if it is a light walk. The fresh air and sunshine oxygenates the body and helps regulate it. Sleep and exercise can really make a difference to your energy levels.

I schedule a day off and make sure I do no work on that day
These days, when I have a day off I ignore my phone, my laptop and work and let myself relax. I don't feel guilty as I have promised myself this time. I feel better giving my brain time to do something else without worry. I find it to be like a soft reset and I am much more in the mood to work.

Do you experience burnout? What do you do to avoid it? Let us know in the comment section below! And join us on Sunday evening for our Quackchat at 5:30PM(EST)!

Don't forget you can now advertise on DrunkDuck for just $2 in whichever ad spot you like! The money goes straight into running the site. Want to know more? Click this link here! Or, if you want to help us keep the lights on you can sponsor us on Patreon. Every bit helps us!

Special thanks to our patrons!!




Justnopoint - Banes - Rmccool - Abt Nihil - Phoenixignis - Gunwallace - Cresc - Pauleberhardt - Scruff - Dragonaur - Emma Clare - Dylandrawsdraws - Functioncreep - Eustacheus - Dillycomics - Barrycorbett - Sinjinsoku - Smkinoshita - Jerrie - Chickfighter - Andreas_Helixfinger
Tantz Aerine - Cdmalcolm1 - Epic Saveroom - Spacewitch - Alpharie - Genejoke - ArityWOlf - Davey Do - Spark of Interest - Gullas - Spark of Interest - Damehelsing - Roma - Nikolaimcfist - Nanocritters - Scott D - Bluecuts34 - j1ceasar - Kamourian King - Tinchel - Phillipdp - Teh Andeh - Peipei