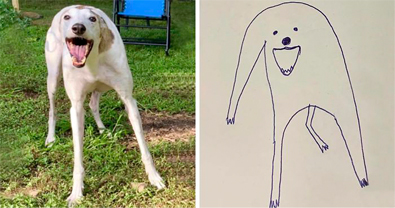 I was recently tagged in an Instagram post asking creators to share what they're favourite thing to draw is. I immediately put down, hair, eyes and guys. Upon reflection what struck me about that response was how different that list was only a few years ago, for the three things I enjoy drawing the most are the very things I struggled with.

When I first started drawing seriously, I would draw every piece of hair rather than try and draw and shade in blocks. For a time, that was actually okay as my webcomic at the time was done in pencil and it suited the tone and texture. However, as time went on and I needed to get faster at drawing whilst maintaining a certain level of quality, I had to forgo my perfectionist nature and find new ways to draw hair. Unfortunately, this meant that all my characters have undergone an ugly phase. Though, as I persisted, studied and continued to practice, I find myself enjoying drawing hair more and more, and as an added bonus, it looks better!

This, of course, extends to drawing men. For a time, I really struggled to draw them. I couldn't get the anatomy in to set in my mind despite how much I tried. Then I started two webcomics that featured a vast amount of guys that all had to look different and I boy did I learn how to draw them quick smart! For some time, when it came to drawing females they would appear more masculine but at least I knew I was making progress!

Webcomics can challenge you to draw things you might have otherwise avoided. This was the case for me and I am grateful to have taken the plunge back into the webcomic world for my artistic abilities are all the better for it.

How has your drawing improved thanks to creating webcomics? Let us know in the comment section below! And join us on Sunday evening for our Quackchat at 5:30PM(EST)!

Don't forget you can now advertise on DrunkDuck for just $2 in whichever ad spot you like! The money goes straight into running the site. Want to know more? Click this link here! Or, if you want to help us keep the lights on you can sponsor us on Patreon. Every bit helps us!

Special thanks to our patrons!!







Justnopoint - Banes - Rmccool - Abt Nihil - Phoenixignis - Gunwallace - Cresc - Pauleberhardt - Scruff - Dragonaur - Emma Clare - Dylandrawsdraws - Functioncreep - Eustacheus - Dillycomics - Barrycorbett - Sinjinsoku - Smkinoshita - Jerrie - Chickfighter - Andreas_Helixfinger
Tantz Aerine - Cdmalcolm1 - Epic Saveroom - Spacewitch - Alpharie - Genejoke - ArityWOlf - Davey Do - Spark of Interest - Gullas - Spark of Interest - Damehelsing - Roma - Nikolaimcfist - Nanocritters - Scott D - Bluecuts34 -
j1ceasar