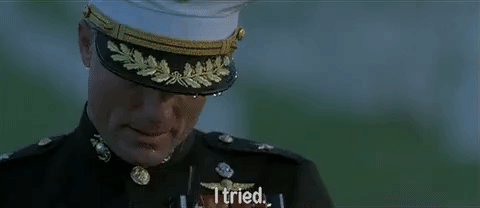 There are the mustache-twirling villains, that enjoy being evil. They're deliciously fun!

Then there are the nutjob villains. Those that are basket cases one way or the other, psychopaths or antisocial, unfettered madmen with a logic of their own that wreaks havoc upon the world. They're also very entertaining, and larger than life.

And then, there's the villain that doesn't know they're evil. They have a purpose, a reasoning, a calling even that actually isn't wrong. They might be trying to save the world, help their friends, make things right or try to keep bigger disaster from occurring. They may be trying to restore justice, or deal with an unjust situation.

They are the villains that say the things we're all thinking of when it comes to social issues, to crimes against humanity, to abject horrors being committed at the expense of one group or another. If things were different, they'd be the heroes.

So why aren't they?

Granted, the narrative will present the hero in the positive light, and the villain in the negative light, but it's more than that which tilts the balance, if the story is written properly.

It's all about the means.

The remedy for the problem that the villain is attempting to apply is simply more devastating than the problem. It will involve any or all of these:

a) pure innocents as victims (e.g. bystanders, random people, children, etc)

b) mass destruction of non-problem-related areas

c) huge collateral damage they willingly are prepared to cause

d) a deal with the devil (however that might translate)

e) no actual guarantee that the remedy will work, despite its high cost

The villains with a cause we could all get behind are villains because they aim to serve the cause through means that are unacceptable.

In short, it's the means that make the villain- and whether they can or cannot be justified.

Have you written villains of this type?

Don't forget you can now advertise on DrunkDuck for just $2 in whichever ad spot you like! The money goes straight into running the site. Want to know more? Click this link here! Or, if you want to help us keep the lights on you can sponsor us on Patreon. Every bit helps us!

Special thanks to our patrons!!




Justnopoint - Banes - Rmccool - Abt Nihil - Phoenixignis - Gunwallace - Cresc - Pauleberhardt - Scruff - Dragonaur - Emma Clare - Dylandrawsdraws - Functioncreep - Eustacheus - Dillycomics - Barrycorbett - Sinjinsoku - Smkinoshita - Jerrie - Chickfighter - Andreas_Helixfinger
Tantz Aerine - Cdmalcolm1 - Epic Saveroom - Spacewitch - Alpharie - Genejoke - ArityWOlf - Davey Do - Spark of Interest - Gullas - Spark of Interest - Damehelsing - Roma - Nikolaimcfist - Nanocritters - Scott D - Bluecuts34 - j1ceasar - KamourianKing - Tinchel