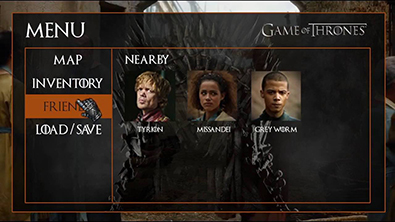 World building is a cornerstone of any story. From your neighbourhood slice-of-life to an out-of-this world space opera the world in which the characters inhabit draws the reader and keeps them invested in the character's struggles. Here are some questions to consider when constructing your new universe.

What is your world?
Is it a world surrounded by air, space or sea? Is there a breathable atmosphere with extensive fauna, or a barren asteroid orbiting a hostile planet? Consider the big picture of your world as it is the foundation the rest of it will be built on.

What type of dwellings do people live in?
Where do you people live? What do their houses look like? The architecture of your world informs the type of society your character belongs to and how they interact with the world. Consider their position in that society as that will influence the type of buildings they'll have access to and/or visit.

What is the common history/culture?
Focus on the history that is needed to tell your story such as if there's a government, how did it come into power? How did the towns/cities come to be established? Keep your history relevant to the character. Remember there's always time to flesh out the history…later.

Another aspect of history is the culture of the land. Is there a religion and, if so, are there multiple gods or a single one? Explore the mythologies present in the culture and what values do they teach the society. If your culture's history is warlike they might value strength and honour. Your world's belief system (or lack thereof) affects art, music, literature, science or magic, holidays and customs. These are all important aspects to address.

What is their society?
This will have the greatest impact on your characters and their development. Their class, racial group and sexual identity as well as gender norms and expectations go on to dictate the decisions they make. Research past and current societies to see how they operated to gain a better understanding of its impact on the world.

What are some more important aspects of world building worth considering? Let us know in the comment section below! And join us on Sunday evening for our Quackchat at 5:30PM(EST)!

Don't forget you can now advertise on DrunkDuck for just $2 in whichever ad spot you like! The money goes straight into running the site. Want to know more? Click this link here! Or, if you want to help us keep the lights on you can sponsor us on Patreon. Every bit helps us!

Special thanks to our patrons!!









Justnopoint - Banes - RMccool - Abt_Nihil - PhoenixIgnis - Gunwallace - Cdmalcolm1 - PaulEberhardt - dragonaur - Emma_Clare - FunctionCreep - Eustacheus - SinJinsoku - Smkinoshita - jerrie - Chickfighter - Andreas_Helixfinger - Tantz_Aerine - Epic Saveroom - Genejoke - Davey Do - Spark of Interest - Gullas - Damehelsing - Roma - NanoCritters - Scott D - Bluecuts34 - j1ceasar - Tinchel - PhillipDP - Teh Andeh - Peipei - Digital_Genesis - Hushicho -
Sad Demon Comics - JediAnn Solo - Kiddermat