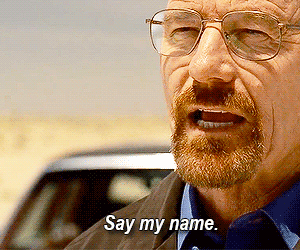 Picking a name for your character is a pivotal moment. Almost like breathing life into them, the name you pick for them will give their identity a hue, a flavor that wouldn't be the same with any other name. Yes, a Rose by any other name would smell as sweet, but "Briar Rose" predisposes you for a whole different kind of fragrance than "Bush Blossom."

Every creator has a different method for picking names. I think it is so unique to each one of us that it can't really be put into any one mould.

What can be done, though, is highlight some aspects to name picking that we all consider to some extent when we're picking names for our characters. These are not rules per se; it is my deep conviction that there's nothing you can't get away with if you are an accomplished enough creator, writer, character designer. But that said, it's nice to be aware of some trajectories before we veer off them.

1. Etymology is your friend

Most names have some kind of meaning to them. Either because the root of the name means something in some form of the language in which it was created, or because they are associated with certain archetypes, schemas, or impression imprinted in our common unconscious (like "Arthur" or "Victoria" or "Adolf"). If you are one for symbolism, or if the name is supposed to be significant to the character's personality or destiny or general existence, this is the way to pick a name that won't feel like a slap in the face with a slice of ham. (Like "Ace Goodheart" for your good-guy pilot…)

2. Historicity matters

Every era, from the most ancient times to the most modern ones, have names that match them in terms of style, sound, frequency, spelling, and even social rank. It is important to be aware of the era's norms when you are picking names, even if you decide to go for the unusual or the exotic- exactly because you need to know what would count for exotic at any given time. Even when you are designing a fantasy world, you are going to be mining its general setting, technology, social structure and regime from some era of the real world. It's good to know what kind of names would go with that era, and keep elements, sounds, or approaches to naming authentic between your fantasy world and the era you're basing it on. It will add a sense of authenticity and realism to your story and your world which will in turn help immersion and suspension of disbelief.

3. Make them pronouncable

How do you pronounce "Brn'c'len'wg"? Names are given to individuals with the explicit purpose of being easy to use in order to call them, relatively easy to remember, and relatively lending themselves to being shouted across crowds. So though a difficult or extremely bizzarely spelled name will perhaps give a sense of outlandishness (or pretentiousness, depending on the audience), it will also run the risk of throwing the reader from the story trying to parse and understand/retain the name. If it becomes hard for you to remember how the character's name is spelled, then perhaps it's a flag for you to reconsider it.

4. Don't give similar names

It might be confusing for an audience to remember who is who in a cast that is named Pat, Pete, Paul, Paulie and Patricia. And while this is an extreme example played for laughs, Amy and Amelie might still be too similar, or even Ron and Don. The more dissimilar the names of your different characters are the better. They will help them be distinguishable and memorable faster than when they sound similar or even alike.

At the end of the day, however, remember: The name wears the character at first, but in the end it's the character that wears the name.

What I mean by that is that, just like in real life, no matter what name you choose for your character, if the design is solid, the name will eventually (or immediately) fit, even if at first glance it sounds off to others.

And then…. there's naming places- from your stand-in imaginary village within an otherwise historically accurate world to a full blown fantasy map where everything needs a name. But that's for Part 2!

How do you name your characters?


Don't forget you can now advertise on DrunkDuck for just $2 in whichever ad spot you like! The money goes straight into running the site. Want to know more? Click this link here! Or, if you want to help us keep the lights on you can sponsor us on Patreon. Every bit helps us!
Special thanks to our patrons!!







Justnopoint - Banes - RMccool - Abt_Nihil - PhoenixIgnis - Gunwallace - Cdmalcolm1 - PaulEberhardt - dragonaur - Emma_Clare - FunctionCreep - Eustacheus - SinJinsoku - Smkinoshita - jerrie - Chickfighter - Andreas_Helixfinger - Tantz_Aerine - Epic Saveroom - Genejoke - Davey Do - Spark of Interest - Gullas - Damehelsing - Roma - NanoCritters - Scott D - Bluecuts34 - j1ceasar - Tinchel - PhillipDP - Teh Andeh - Peipei - Digital_Genesis - Hushicho -
Sad Demon Comics - JediAnn Solo - Kiddermat - BitterBadger - Palouka