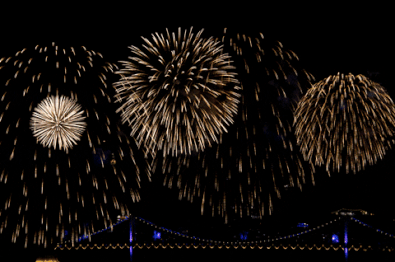 Who doesn't love a happy ending?

Eh, there are a good few people I've met that just turn their noses up at happy endings, because apparently according to their opinion, happy endings are for the weak.

But for all other normal people, a happy ending is a good ending… most of the times.

What makes an ending happy?

I watched a series where the main character achieved what he wanted, but in the process he lost his family, his friend, and his lover. The final scene is of him walking towards the camera in determination and triumph as the bad guys' HQ gets sabotaged and the people riot against their occupiers as he wanted them to.

Is that a happy ending? I would say no- that kind of ending is bittersweet, despite the character managing to achieve everything he wanted. Bitter for losing things that are important to him/her, sweet because he/she finally managed to see whatever goal they had actualized. For the audience though, it might be a happy ending- the greater purpose has been achieved in spades.

I also saw another series where the two main characters die while fighting for what they believe, and walk off together to the underworld, forever together and fulfilled from their lived and how they exited them.

Is that a bad ending?

I'd still call it bittersweet. But this time for the audience. We don't like to see characters we care about die, even if we're shown that they are happy on the other side. It's a visceral thing. So it's bitter because we don't like them dead, but sweet because we know they're together, and feel accomplished.

What is, though, a happy ending? A purely happy one?

It's one where all the ends of the plot are tied off in a constructive, positive outcome that pleases both the characters and the audience: the prince marries the girl; the war is won; the lost find each other again and vanquish whatever it was that separated them.

Disney (used) to be really good at happy endings. Not only was the main set of characters happy, but also everyone on the side of 'good' found some sort of happiness that felt organic and a direct, natural result of how the plot resolved itself.

And this is, I think, the caveat: you can't force a happy ending to the story, not, at least, in the wholesome Disney-esque way. You either build up to it through the plot, without resorting to forcing characters to do what they wouldn't, or the happy ending feels forced and fake.

If the happy ending comes across as fake, then the audience will not be happy with it. I do think that audiences prefer the 'natural ending' to whatever plot they're watching than a shoehorned 'happy ending' that wouldn't make sense.

Above all, a happy ending is one that gives catharsis, one that closes up the open circuit that is the plot, and sends you off feeling fulfilled of emotions and experience for having watched it.

Sometimes the death of the main character IS the happy ending… or it is the proper ending.

What do you think about happy endings? How do you define them for your stories?

Don't forget you can now advertise on DrunkDuck for just $2 in whichever ad spot you like! The money goes straight into running the site. Want to know more? Click this link here! Or, if you want to help us keep the lights on you can sponsor us on Patreon. Every bit helps us!

Special thanks to our patrons!!









Justnopoint - Banes - RMccool - Abt_Nihil - PhoenixIgnis - Gunwallace - Cdmalcolm1 - PaulEberhardt - dragonaur - Emma_Clare - FunctionCreep - Eustacheus - SinJinsoku - Smkinoshita - jerrie - Chickfighter - Andreas_Helixfinger - Tantz_Aerine - Epic Saveroom - Genejoke - Davey Do - Spark of Interest - Gullas - Damehelsing - Roma - NanoCritters - Scott D - Bluecuts34 - j1ceasar - Tinchel - PhillipDP - Teh Andeh - Peipei - Digital_Genesis - Hushicho -
Sad Demon Comics - JediAnn Solo