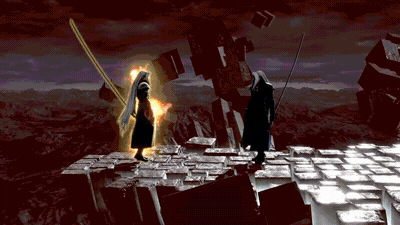 Not long ago, I wrote about utilising cliffhangers. This week it's all about them stakes. When it comes to creating a comic, it is important to give a reason for the reader to care about it. Stakes are a pivotal part of that. Cutscene University explains what stakes are within a narrative quite succinctly. They say,

"In general terms, stakes are things a character stands to lose if they fail to achieve their goal. Stakes can be either external or internal, mirroring a character's wants and needs, respectively. External stakes are typically people, places, or things, whereas internal stakes are values, beliefs, or ideas."

A narrative is strongest when the internal and external stakes are at risk for the sake of the ultimate goal. What is the character willing to give up to save the world? What are they willing to do to get the guy? What are they willing to sacrifice to achieve their ultimate revenge? By establishing their values (internal) and setting them in contrast to what they stand to lose (external) you create a sense of tension that hooks the reader in. To them there you need to raise the bar over the course of your story.

The characters have to be pushed to make decisions that contrast who they are and what more they will need to do to succeed in their quest. Don't forget, having the character fail is part of this. They come to understand their loss and therefore have even more to lose if they choose to give up. It's even better if we want them to give up, to spare themselves the hurt, but they choose to continue on anyway.

"When properly established, a story's stakes strengthen not only the plot, but the characters as well. These singular ideas can then come together to support the theme, which is the central question that the work asks of its audience."

What are your favourite ways to raise the stakes in your story? Let us know in the comment section below! And join us on Sunday evening for our Quackchat at 5:30PM(EST)!

Don't forget you can now advertise on DrunkDuck for just $2 in whichever ad spot you like! The money goes straight into running the site. Want to know more? Click this link here! Or, if you want to help us keep the lights on you can sponsor us on Patreon. Every bit helps us!

Special thanks to our patrons!!






Justnopoint - Banes - RMccool - Abt_Nihil - PhoenixIgnis - Gunwallace - Cdmalcolm1 - PaulEberhardt - dragonaur - Emma_Clare - FunctionCreep - Eustacheus - SinJinsoku - Smkinoshita - jerrie - Chickfighter - Andreas_Helixfinger - Tantz_Aerine - Epic Saveroom - Genejoke - Davey Do - Spark of Interest - Gullas - Damehelsing - Roma - NanoCritters - Scott D - Bluecuts34 - j1ceasar - Tinchel - PhillipDP - Teh Andeh - Peipei - Digital_Genesis - Hushicho - Sad Demon Comics - JediAnn Solo - Kiddermat - BitterBadger - Palouka - cheeko - Paneltastic - L.C.Stein - Zombienomicon