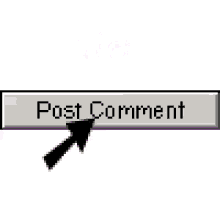 It's common knowledge that whoever has gone into making webcomics is doing it primarily because they like telling stories, they like drawing characters, and sequential art is just fun, approachable, and inclusive for many audiences.

It's also common knowledge that making webcomics can be a pretty tough ride that creators need to power through, especially if they can't fall on a team to help out with the different stages of creation. And there are many, of course, and we usually do it all by ourselves!




With the workload being as it is, the pressure of constant (or at least consistent) updating, and the marathon it is to complete a webcomic (often it takes years), it's quite easy to burn out or simply lose interest.

Here is where comments may come in.

Not everyone is motivated by comments to keep going, but everyone likes looking forward to some with each update. Knowing that there are people who follow your work, waiting to read the next installment and add their own thoughts on the new development is at least an endorphin fix.

A comment means a person has taken the time to read, think, and add these thoughts so that you can share in the experience of that reader as the creator. It's a privilege and a courtesy, which is why, in my opinion, comments are so cherished by everyone who's ever made a single page of comics.

Comments absolutely can help a creator push through tiredness, overcome self-doubt, feel seen and validated, and even feel challenged by their audience. In that sense, webcomics are a powerful artistic medium of a special type of interaction which isn't easily found elsewhere. Novels, print comics, even games are completed before they reach their audience and any feedback comes after the fact of creation.

Webcomics receive feedback, with the creator(s) and the audience interacting while the comic is being made. This can potentially lead to finetuning plot, making better art, covering for potential plot holes or adding scenes that would have otherwise been omitted. Or it may make side characters take center stage as they draw more attention. Webcomics have the charm of being 90% the creator (especially if they are not pantsing the story) but 10% the audience, if a page is added here and there to clarify things, or if a comment leads to an idea that completely changes the course of action that leads to where the creator intended.

Even when there are comments left with more malicious content, this experience impacts the creative process as well. Sometimes it can be detrimental to the creator, but others it may galvanize them to press on, especially if others keep with the encouragement or the constructive criticism.

I don't think any other artistic medium has such an intimate connection between creator and audience while everything is still being forged.

And for that, webcomics are, to me, unique, precious, and wondrous. And yes, every comment is cherished and appreciated, whenever it occurs!

How about you?


Don't forget you can now advertise on DrunkDuck for just $2 in whichever ad spot you like! The money goes straight into running the site. Want to know more? Click this link here! Or, if you want to help us keep the lights on you can sponsor us on Patreon. Every bit helps us!

Special thanks to our patrons!!






Justnopoint - Banes - RMccool - Abt_Nihil - PhoenixIgnis - Gunwallace - Cdmalcolm1 - PaulEberhardt - dragonaur - Emma_Clare - FunctionCreep - Eustacheus - SinJinsoku - Smkinoshita - jerrie - Chickfighter - Andreas_Helixfinger - Tantz_Aerine - Epic Saveroom - Genejoke - Davey Do - Spark of Interest - Gullas - Damehelsing - Roma - NanoCritters - Scott D - Bluecuts34 - j1ceasar - Tinchel - PhillipDP - Teh Andeh - Peipei - Digital_Genesis - Hushicho - Sad Demon Comics - JediAnn Solo - Kiddermat - BitterBadger - Palouka - cheeko - Paneltastic - L.C.Stein - Zombienomicon - dpat57 - Bravo1102 - The Jagged - LoliGen - OrcGirl