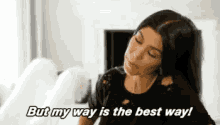 I'm happy to say that lately there has been an effort to revive Greek cinema. More new scripts are getting attention and thematology diversifies into thrillers, historical fiction, suspense and even horror as opposed to the age-old sitcom moat that was Greek TV.

One such movie that I had had great hopes for is Echoes of the Past or "Kalavryta 1943" as is the Greek version of the title. It is a historical fiction on the very real and gruesome massacre of the village of Kalavryta by the nazis in 1943. Of which there is still an eyewitness survivor alive over here, and several offspring of others that have passed on.

The story has sparked great controversy in Greece because of a single scene: that of an Austrian nazi disobeying orders of his superiors and opening the village church doors to free women and children before the church burnt down with them. This is a false account, debunked and decried by all survivors of the massacre and propagated by the collaborationist government of the time and later post-war governments in an effort for 'reconciliation'. I won't go into this more in the article, but needless to say the survivors of Kalavryta have never accepted this myth. They all say that there had been no act of mercy from anyone in the nazi troops that day.

They are also threatening to sue the movie, because the writers and director had met with the villagers and the one survivor that is still alive. During those meetings they had made sure to let the creators know the story was a myth and that it would be an affront to those fallen if it were included. At the time, allegedly, the creators agreed not to include the scene…

…only they apparently did, and it's in the trailer of the movie. The people of Kalavryta feel insulted, and have said so very vocally. On the other hand, the creators of the movie claim that they made no promises, and made sure to call the movie 'historical fiction' and opted to include the myth in order to "demonstrate that even in the darkest of hours, there can be a shred of humanity found".

Only the truth is that in that particular moment, on that dreadful day, there had been none found.

As a creator and a scriptwriter myself I totally get why the creators included the myth: it's hard to not counter balance abject cruelty with some token of redemption of human nature at least. It's also harder to sell to audiences that may feel insulted or might assume they are watching a biased account- when things are that level of grotesque the human mind naturally tries to deny it as exaggeration.

But on the other hand, when people who were there and suffered are going to see the work, and are going to see that shred of humanity they never got to experience, with everything this is going to do to them psychologically, I feel a creator simply has no right to do it, even if they call the movie 'fiction'.

There have been other occasions where nazi soldiers did show humanity for real in the dark history of the WWII Occupation of Greece. Powerful stories that can totally achieve the message sought after without distorting reality or rewriting history. Interesting ones, offering themselves to movie making easily.

So I don't like it that the creators just flipped off these people for the sake of creative liberties or a narrative they want to push forward despite everything. I feel like it's heartless and callus, and, in the end, unethical.

Historical fiction should be true to the history it seeks to depict. When actual events are portrayed, historical fiction is obliged to portray them truthfully, or it ceases to be historical anymore and is just fiction. Historical fiction is often a learning tool. People get acquainted with unknown facets of history through movies, and aren't guaranteed they will research further on their own or even have access to the true accounts. The obligation of the creator, therefore, is to be exact either in essence or in events. Even when omitting events or fusing events, no concession should be done which would reverse important elements of the history- and the fact that there had been no mercy shown on that day is important not only for then, but for the now, too.

Don't forget you can now advertise on DrunkDuck for just $2 in whichever ad spot you like! The money goes straight into running the site. Want to know more? Click this link here! Or, if you want to help us keep the lights on you can sponsor us on Patreon. Every bit helps us!

Special thanks to our patrons!!










Justnopoint - Banes - RMccool - Abt_Nihil - PhoenixIgnis - Gunwallace - Cdmalcolm1 - PaulEberhardt - dragonaur - Emma_Clare - FunctionCreep - Eustacheus - SinJinsoku - Smkinoshita - jerrie - Chickfighter - Andreas_Helixfinger - Tantz_Aerine - Epic Saveroom - Genejoke - Davey Do - Spark of Interest - Gullas - Damehelsing - Roma - NanoCritters - Scott D - Bluecuts34 - j1ceasar - Tinchel - PhillipDP - Teh Andeh - Peipei - Digital_Genesis - Hushicho - Sad Demon Comics - JediAnn Solo - Kiddermat - BitterBadger - Palouka - cheeko - Paneltastic - L.C.Stein - Zombienomicon - dpat57 - Bravo1102 - The Jagged - LoliGen