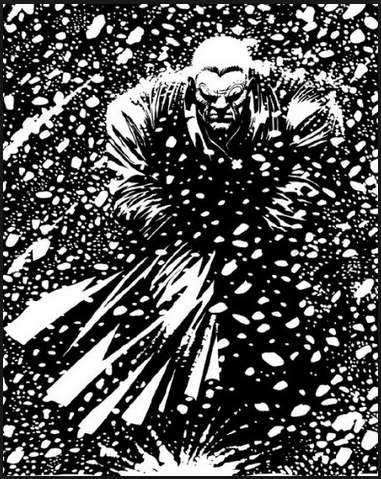 Snow changes everything. The entire environment is completely different, and the minute-to-minute operations of life become more complicated and troublesome.

In comics, snow can be a lot of fun. Flakes can fill up the pages and add to the grit and danger in comics like Sin City…

One of my favorite X-Men stories was when a little girl gets sidetracked in a blizzard and encounters a nearly-dead Wolverine, who's being hunted by some vicious adversaries. Classic!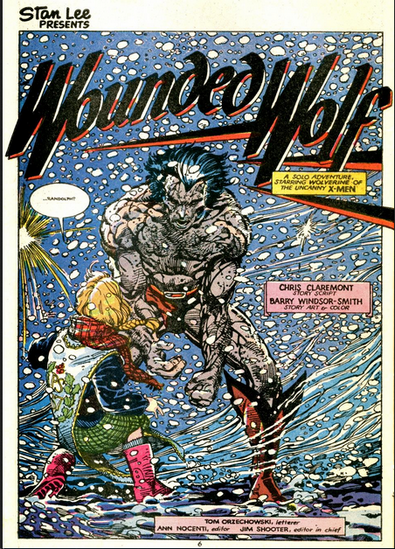 Another great snow-centric comic was in an old issue of Amazing Spider Man (#277, Google tells me), where a Wendigo (creepy mythical monster) stalks New York during a blizzard.

Snow can also create an atmosphere of quiet calm. Again, same as in real life.

Of course, the legendary snowmen from Calvin & Hobbes are too great for words!

I did one issue of Typical Strange that featured snowy weather, but the story had nothing to do with snow, or Christmas. I just wanted it to be snowing, and adding the snow to every exterior panel was a lot of fun and looked great to me. Having a different season gives things more texture and reality, I think.

Snow has a vibe, an atmosphere when it's falling, or even when it's just covering the landscape. The winter season adds so much to the Peanuts comics, as well as South Park and Calvin & Hobbes.

Blizzards in suspense or horror stories are drawn in a wild, distorted style, with wacky shapes to the flakes that add to the kinetic excitement or danger and oppression of the weather (and the story).

The quiet calm of a landscape covered with snow, most details obscured, can give a nice effect, too, just as it can in real life.

Is it snowing yet where you are? We're expecting our first one of the year today/tonight from what I hear…a little later than usual. Do you have a love/hate relationship with the stuff like I do? Do you feature snow, or variation in weather and seasons in your comics?

happy Thursday!

-Banes
from the Best of Banes Collection