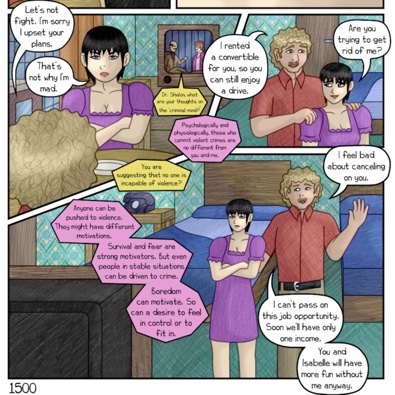 Excellent news! Long-time Drunk Duck user, usedbooks, has an announcement:

usedbooks writes:

Hi, I hope you are well.

Used Books hit a milestone (those don't come too often these days), and I would be really happy to have a little nod in the newspost.

Used Books just reached 1500 pages. :)

Vickie aka usedbooks

Link: https://www.theduckwebcomics.com/used_books/

Used Books Synopsis

Faced with troubled pasts and uncertain futures, three women must choose forgiveness, justice, or revenge. Closely guarded secrets and old foes threaten their friendships and their lives as they attempt to live peacefully in a used book store.

Congratulations, usedbooks, on the journey it has taken to get to the 1,500th page of Used Books.


Link: https://www.theduckwebcomics.com/used_books/


.::.
What's Quacking?
Do you have any original art to contribute to our stock image database, announcements, community projects, ideas, news, or milestones to report? Please leave general comments below or send a PQ to kawaiidaigakusei. Email me at kawaiidaigakusei(at)gmail(dot)com.