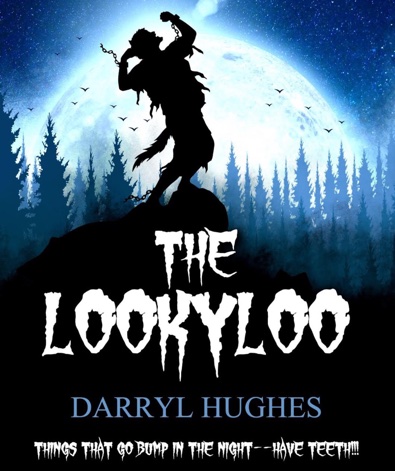 Photo: Book Cover for "The LookyLoo" by Darryl Hughes. (December 2022)

Big News Announcement: Darryl Hughes (aka TheDeeMan) has published a "scary suspenseful coming of age werewolf horror mystery thriller book for kids, teens, and adults".

Here is what TheDeeMan has to say:

"I just published my first prose book, a Goosebumps like horror thriller titled "The LookyLoo". It's up on Amazon now and available for pre-order. I hope that you can post this note about it just encase the folks here at DD might be interested in getting a copy. Thanks:


"The LookyLoo" by Darryl Hughes (aka TheDeeMan)
"Things that go bump in the night–HAVE TEETH!!!"
$12.99 with Amazon Prime. Pre-order your copy NOW!!!

Book Link: https://www.amazon.com/dp/B0BPDTZ3NZ



.::.
What's Quacking?
Do you have any original art to contribute to our stock image database, announcements, community projects, ideas, news, or milestones to report? Please leave general comments below or send a PQ to kawaiidaigakusei. Email me at kawaiidaigakusei(at)gmail(dot)com.