It's customary during the final days of a year to do resolutions for the next one or overviews of what happened in the one that's ending.

Even if we buck the system, we kinda do think back and ahead, especially during New Year's Eve, don't we?

Either that or we're preparing for the party, or for the luxurious sleep while everyone else parties (that we think).

No matter what you go for, I'd like to high five you for making it through yet another surreal, insane year where Stuff Happened that rivals fiction or exceeds parody.




In a time of huge insecurity and a ton of threats looming over our heads, making it to the next year more or less with ourselves intact is an achievement. So party it out today!

As for next year? Let's hope the earth doesn't implode or if it does, that it's at least cinematic.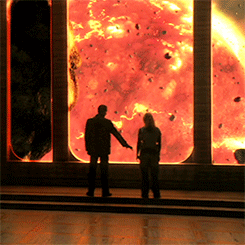 It probably won't implode though, so here's to a new year, with hopes that it breaks the nasty streak and is better than the last for the world, at least!

Here's to more creativity, less stress, more happiness, more kindness, more common logic.

2023 can be great. And the good thing is that we do have some capacity to make it so in things that are within our power- and those are a lot more than we might initially think. Let's drink to that.

Happy New Year!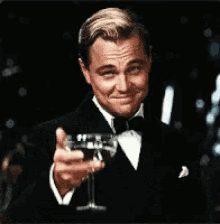 Don't forget you can now advertise on DrunkDuck for just $2 in whichever ad spot you like! The money goes straight into running the site. Want to know more? Click this link here! Or, if you want to help us keep the lights on you can sponsor us on Patreon. Every bit helps us!

Special thanks to our patrons!!






Justnopoint - Banes - RMccool - Abt_Nihil - PhoenixIgnis - Gunwallace - Cdmalcolm1 - PaulEberhardt - dragonaur - Emma_Clare - FunctionCreep - Eustacheus - SinJinsoku - Smkinoshita - jerrie - Chickfighter - Andreas_Helixfinger - Tantz_Aerine - Epic Saveroom - Genejoke - Davey Do - Spark of Interest - Gullas - Damehelsing - Roma - NanoCritters - Scott D - Bluecuts34 - j1ceasar - Tinchel - PhillipDP - Teh Andeh - Peipei - Digital_Genesis - Hushicho - Sad Demon Comics - JediAnn Solo - Kiddermat - BitterBadger - Palouka - cheeko - Paneltastic - L.C.Stein - Zombienomicon - dpat57 - Bravo1102 - The Jagged - LoliGen - OrcGirl - Miss Judged - Fallopiancrusader - arborcides - ChipperChartreuse - Mogtrost - InkyMoondrop - jgib99 - Hirokari