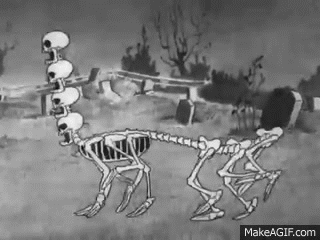 Not every story involves the underworld, or however the world of the dead is called in the setting. However, it still exists.

Every time the characters consider their own mortality in the story, the world of the dead looms in the backdrop. The way the characters think about death, life (or lack thereof) after death is reflected in what they think it is.

The culture that believes in reincarnation makes promises of meeting in the next life. The culture that doesn't, will likely find comfort in promises of paradise or a better existence in the beyond.

Therefore, even if the characters in our story never visit their world's underworld, they will still be imbued with it and affected by it in the way they deal with their own mortality, their existential questions, and even their ethics.

As creators, we perhaps never think about the underworld when worldbuilding. Especially if the story takes place in our world or some kind of modernity or medieval setting that resembles that of our history, the underworld tends to take the form of what we have grown up to believe.

But when the worldbuilding is for a fantasy setting that aims to be its own thing, consider developing its underworld along with the world of the living. It will give depth to the cultures and a powerful element of immersion to the audience when characters interact.

What is the best fictional underworld you've encountered?

Don't forget you can now advertise on DrunkDuck for just $2 in whichever ad spot you like! The money goes straight into running the site. Want to know more? Click this link here! Or, if you want to help us keep the lights on you can sponsor us on Patreon. Every bit helps us!

Special thanks to our patrons!!






Justnopoint - Banes - RMccool - Abt_Nihil - PhoenixIgnis - Gunwallace - Cdmalcolm1 - PaulEberhardt - dragonaur - Emma_Clare - FunctionCreep - Eustacheus - SinJinsoku - Smkinoshita - jerrie - Chickfighter - Andreas_Helixfinger - Tantz_Aerine - Epic Saveroom - Genejoke - Davey Do - Spark of Interest - Gullas - Damehelsing - Roma - NanoCritters - Scott D - Bluecuts34 - j1ceasar - Tinchel - PhillipDP - Teh Andeh - Peipei - Digital_Genesis - Hushicho - Sad Demon Comics - JediAnn Solo - Kiddermat - BitterBadger - Palouka - cheeko - Paneltastic - L.C.Stein - Zombienomicon - dpat57 - Bravo1102 - The Jagged - LoliGen - OrcGirl - Miss Judged - Fallopiancrusader - arborcides