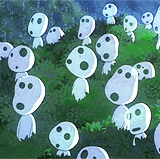 Usually when we think about fairies, the mind goes to tiny beautiful girls with butterfly wings and a ton of sparkles. At their most threatening, we got the token fiesty Tinkerbell.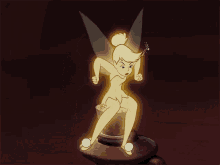 Or do we?

For me, the world of the fae and fairies is a fascinatingly surreal, dangerous, occult world where things are never what they seem and time is its own different beast. The concept of the fairy is so versatile and malleable that you can have anything from this: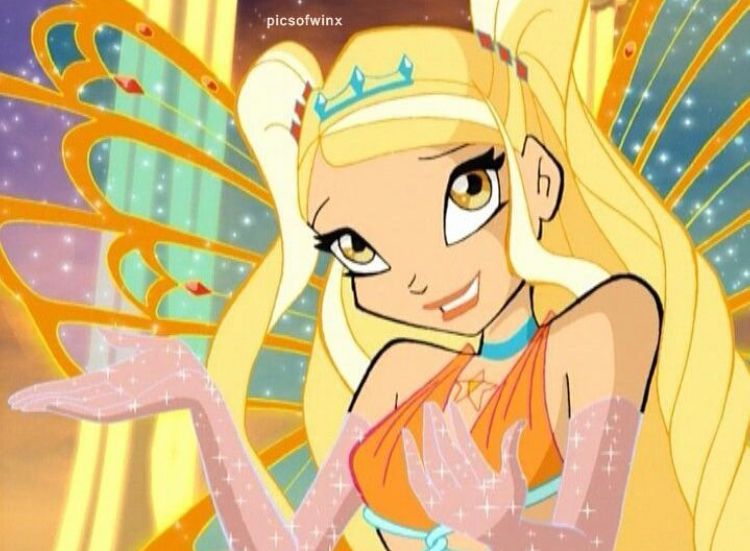 to this: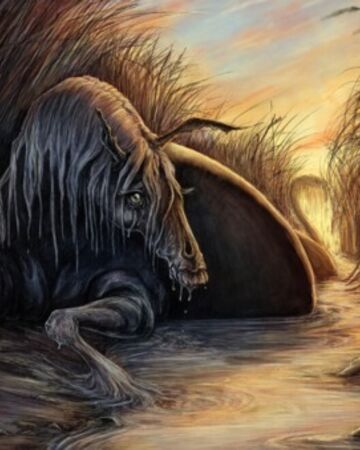 to this: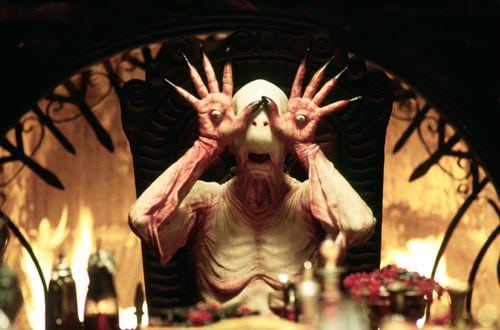 to this: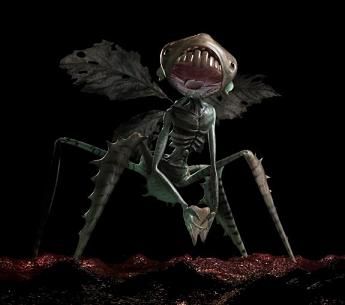 You get the idea I know I just wanted to spam with cool pictures.

The whole idea of fairies as creatures is so wonderfully in flux and undefined that a fairy story could easily be a lovely, sparkly, bright children's story about friendship or a dark, creepy, terrifying horror story about death, loss, and general mayhem. It could be a mystery story or it could be a slasher flick. Anything goes! Their design is up for grabs to create anything, and they will still be legit fairies.

Unlike other creatures like the werewolf or the vampire which are constrained (despite their lush variety) within certain basic trajectories, fairies are unlimited in what they can be, who they can be, where they live, and what structure their society have, if they have it.

Even across different mythologies and folklore, fairies vary dramatically. Despite the general celtic design (and not all of celtic fairies by far), just a little scratch on the surface of what "fairy" means and translates to in various languages gives a completely different design to them. For example, in Greek fairy has at least two words: νεράιδα (pronounced naeRAHeeda) which implies a water fairy, gendered female, But it can also be αερικό (pronounced ahaereeKOH) which means wisp of the air. The second version is considered a lot more threatening than the first, but the first a lot more cunning and conniving. One is expected to be anthropomorphic, the other is expected to be pretty much anything or no shape at all.

And… that's fascinating! And I wanted to talk about it because starting a comic with Greek fairies is out of the question right now, with my schedule.

What about you? Have you ever had or will you ever have fairies in your webcomic or stories?

Don't forget you can now advertise on DrunkDuck for just $2 in whichever ad spot you like! The money goes straight into running the site. Want to know more? Click this link here! Or, if you want to help us keep the lights on you can sponsor us on Patreon. Every bit helps us!

Special thanks to our patrons!!










Justnopoint - Banes - RMccool - Abt_Nihil - PhoenixIgnis - Gunwallace - Cdmalcolm1 - PaulEberhardt - dragonaur - Emma_Clare - FunctionCreep - Eustacheus - SinJinsoku - Smkinoshita - jerrie - Chickfighter - Andreas_Helixfinger - Tantz_Aerine - Epic Saveroom - Genejoke - Davey Do - Spark of Interest - Gullas - Damehelsing - Roma - NanoCritters - Scott D - Bluecuts34 - j1ceasar - Tinchel - PhillipDP - Teh Andeh - Peipei - Digital_Genesis - Hushicho - Sad Demon Comics - JediAnn Solo - Kiddermat - BitterBadger - Palouka - cheeko - Paneltastic - L.C.Stein - Zombienomicon - dpat57 - Bravo1102 - The Jagged - LoliGen - OrcGirl - Miss Judged - Fallopiancrusader