It's common knowledge that a solid origin story will make a character. It'll often also make the story being told. Origin stories can be and often are the foundation for characters and plotlines, since motivations, plot points, and even stakes are set in them.

But what makes a good origin story and is it always necessary?

A good origin story is one that adds to the current narrative without taking away from it or slowing it down. It is supposed to give insights to the audience about certain characters and situations, and even hint at the trajectory in which the character is going.

This goes for villains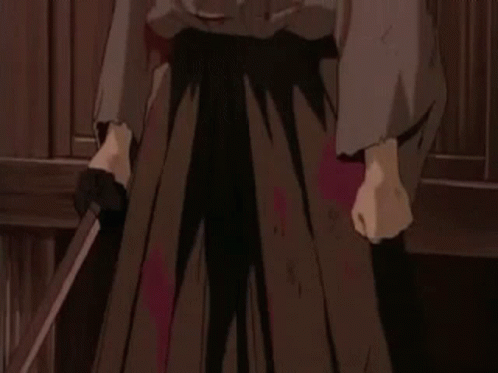 For heroes



For antiheroes



And Batman.



The origin story can help us understand why a character will keep to a trajectory, and help us appreciate the value of veering away from it for a more powerful purpose (Zuko's character arc illustrates this beautifully, since his origin story shows us why honor is so important to him, and how desperately he wants his father's approval).

It can be presented linearly (so, in the beginning before we see the character in a more mature/later/adult phase) or as a flashback that answers certain questions: In Rurouni Kenshin, Sojiro, Shishio's lancer, is a ruthless assassin that always smiles angelically. We don't know why and we learn to fear and loathe him- then when the time is right, we learn how Shishio took him under his wing and how he developed that perpetual grin/smile. That's when compassion/understanding comes to add itself to the fear that he might beat Kenshin (and he does, of course, at first).

On the other hand, sometimes an origin story may take away from a character rather than add to them. This is often the case with horror or suspenseful stories. But even superhero stories sometimes don't need an origin story.



Sometimes, knowing how a character became what they are takes away from the impact of who they are. The Joker is a case in point, because not knowing his origin story affords him a flair of threatening mystery. Besides, the way he changes his own story each time he narrates it makes it even better an indication of who he is.

So, when are origin stories warranted?

I would say when you feel they are necessary: when they will add to the audience's capacity to relate to a character and understand their behavior/motivations. When it will relate to the plot (often when characters in the origin story make an appearance in the current one). When it will change the view of the audience of what is happening at the perfect time.

Have you got origin stories for your characters?

Don't forget you can now advertise on DrunkDuck for just $2 in whichever ad spot you like! The money goes straight into running the site. Want to know more? Click this link here! Or, if you want to help us keep the lights on you can sponsor us on Patreon. Every bit helps us!

Special thanks to our patrons!!






Justnopoint - Banes - RMccool - Abt_Nihil - PhoenixIgnis - Gunwallace - Cdmalcolm1 - PaulEberhardt - dragonaur - Emma_Clare - FunctionCreep - Eustacheus - SinJinsoku - Smkinoshita - jerrie - Chickfighter - Andreas_Helixfinger - Tantz_Aerine - Epic Saveroom - Genejoke - Davey Do - Spark of Interest - Gullas - Damehelsing - Roma - NanoCritters - Scott D - Bluecuts34 - j1ceasar - Tinchel - PhillipDP - Teh Andeh - Peipei - Digital_Genesis - Hushicho - Sad Demon Comics - JediAnn Solo - Kiddermat - BitterBadger - Palouka - cheeko - Paneltastic - L.C.Stein - Zombienomicon - dpat57 - Bravo1102 - The Jagged - LoliGen - OrcGirl - Miss Judged - Fallopiancrusader - arborcides - ChipperChartreuse - Jaybiejay