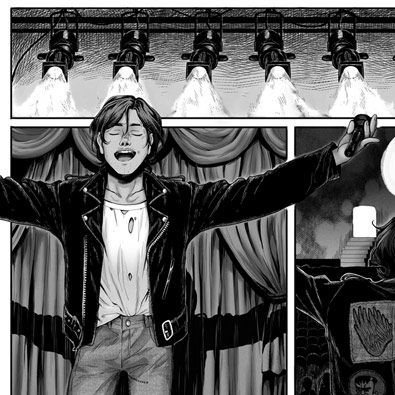 A young man receives devastating news… A diagnosis of incurable cancer in the brain. This shatters his world and leads to an exploration of death and despair as we're taken on a ride through his thoughts and shown his imagined funeral and the experience of fellow terminal cases in the hospital.
The art is all black and white and drawn with exquisite skill. The story is a visual interpretation of the song The Black Parade by My Chemical Romance, it's quite a heavy and emotional subject. AshleeS describes it as a fan comic of the song.
We normally don't feature fan comics but this is an interpretation of a song so it's quite a different thing to the usual and there's more than enough original material here.

Read - The Black Parade, by AshleeS, rated M.