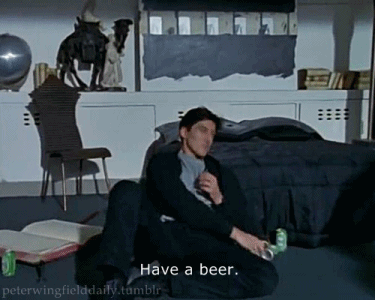 The idea that an individual (or many) have managed to escape death has always been alluring to creators. being able to live through history, being a constant in an ever-changing world, never having to die, can have its perks: you have innumerable chances to live the 'good life', you can learn more than anyone ever has before, you can be different professions that require a lot of training, you can live everywhere in the world, and you can wait out a life sentence. It has its merits. It's plot gold.

But it's so rarely done right.

I've always had a weakness for character designs or plot devices or themes that touch upon humanity's existential dread, be it from the death perspective or its lack thereof. And still, lately, when I hear of character designs involving immortal people I inwardly cringe (looking at you Marvel).

A lot of so-called immortals fail the basic premise of their character design: being timeless. Having more experience than all the humans alive combined (if they're a few millennia old). What I usually see is 'modern' folk with the experience and maturity of 20 or 30 year olds being average. And unkillable. And with some montage or flashback where they wear togas or something.

Authors/scriptwriters often forget to create a personality and character that can convince us has been forged over centuries. A person that knows they won't die and they will outlive everyone around them will not react in the same way others do in any situation. What is important and what is meaningless will be vastly different than the average person. When they hurry and when they don't will be different. What they find worth fighting for is going to be different.

And who/how they fall in love (if at all) will be different. A person that has lived for centuries will consider a 90-year-old young, just like we consider an 18-year-old young but a toddler thinks they're ancient. Consequently falling in love with someone is going to be tough and/or require someone special, who can somehow feel not too young to the immortal person.

The immortal is more likely to have mentor-student relationships or master-minion relationships than a romance. They might even not have a close relationship at all, but keep people at a distance, only interacting by necessity. Or, depending on their personality, they may have a circle of friends they surround themselves with for various reasons- if they are secretive about their nature, they will be playing a ruse so distance will still be kept.

The point I'm trying to make is that writing an immortal person should reflect their age. That doesn't mean they should behave like an old person, but their perspective should absolutely coincide with their unique concept of time, temporariness, importance, experience with people/nature/society, and general knowledge of the world.

Otherwise, make an immortal that has started life in the present day, and is looking at a life of centuries but hasn't yet lived it. After all, the plot and the character design only require them being hard or impossible to kill.

Don't forget you can now advertise on DrunkDuck for just $2 in whichever ad spot you like! The money goes straight into running the site. Want to know more? Click this link here! Or, if you want to help us keep the lights on you can sponsor us on Patreon. Every bit helps us!

Special thanks to our patrons!!










Justnopoint - Banes - RMccool - Abt_Nihil - PhoenixIgnis - Gunwallace - Cdmalcolm1 - PaulEberhardt - dragonaur - Emma_Clare - FunctionCreep - Eustacheus - SinJinsoku - Smkinoshita - jerrie - Chickfighter - Andreas_Helixfinger - Tantz_Aerine - Epic Saveroom - Genejoke - Davey Do - Spark of Interest - Gullas - Damehelsing - Roma - NanoCritters - Scott D - Bluecuts34 - j1ceasar - Tinchel - PhillipDP - Teh Andeh - Peipei - Digital_Genesis - Hushicho - Sad Demon Comics - JediAnn Solo - Kiddermat - BitterBadger - Palouka - cheeko - Paneltastic - L.C.Stein - Zombienomicon - dpat57 - Bravo1102 - The Jagged - LoliGen - OrcGirl - Miss Judged - Fallopiancrusader - arborcides - ChipperChartreuse - Jaybiejay