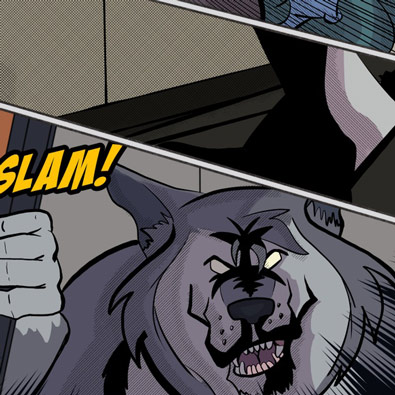 It's their last night in town and the band is having a farewell concert, but Teresa senses something dark and dangerous afoot. She knows she should leave before things get serious, and yet the impressions are just too nebulous and it's easier to go with the flow. That could be a fatal mistake. The werewolves are brutal, merciless, and ferocious…
This is a colourful urban fantasy horror comic featuring fae, werewolves, a gyrphon, a troll and much more. There's heaps of action, gore, and even some nudity so beware. Eternity Dreams has been running for a long while so the art in the beginning is a little less refined and it's not as easy to work out what's going on but the later art is astonishingly better. Have a read and enjoy the action!

Read - Eternity Dreams, by Mitaukano, rated M.