Tough love is so cool, eh? It's going to magic the "whining" right out of you, won't it? You just need to stick out through the harshness, and then when you reap the benefits, you'll realize your tough loving benefactor had the right idea. You'll be grateful once you realize how much they loved you. In the end. After the fact.

Isn't that the idea of tough love?

Especially when it comes to movies and comics, when tough love is part of a trainer or mentor, they will come across as harsh taskmasters that are belittling and give tongue-lashings, they drive the (usually main character) to tears or despair, but in the end… they are the ones that yield a kick ass fighter.

And everything in the story is set up to present this as awesome. Here are a couple of such 'tough love' characters if they haven't already sprung up to mind:



Pei Mei from Kill Bill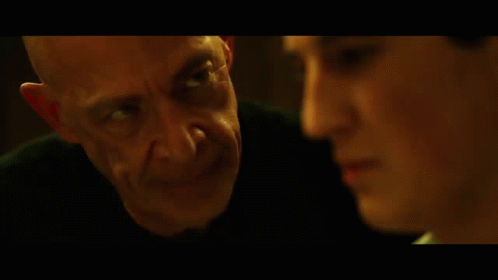 Terence Fletcher from Whiplash

Now, you might say that at least in Whiplash the teacher's 'tough love' isn't glorified, but I'd say it is, if nothing else by the final couple scenes. And in Kill Bill it's shown that a rapport is built between teacher and student, and in the end she avenges him, but Kill Bill has comic book physics and logic, and we sort of give it a pass. Or at least I do.

Bottom line is though, that this type of tough love, is not tough love. It's abuse. And though it should be really easy to tell apart what is tough love and what is abuse, people treat it like it's really blurry or really thin.

So it's a great premise to explore, if you're into that sort of thing, and you can have antagonists or villains or even protagonists that have a "tough love that is actually abuse" pattern bounce off actual tough love.

So what is tough love? It's always good to start with a definition. The dictionary gives a definition that I personally find at best incomplete, misleading, or even wrong. However, it does have some elements that can give us a starting point into defining tough love. I'm pasting the definition below. I've underlined the good parts of the definition that we can work with:

"deliberately not showing too much kindness to a person who has a problem so that the person will start to solve their own problem"

"Deliberately" implies doing something with a plan or goal in mind. It implies the person applying tough love has a concrete plan and willfulness and isn't simply emotionally reacting to a negative stimulus.

"Person who has a problem" implies that tough love is usually for problem-solving. That means it's about helping the person on the receiving end to deal/handle an issue.

"Start to solve their own problem" implies that the goal of tough love is emancipation through problem-solving. The receiver of the tough love approach is expected to emerge from it empowered and with more skills than before the tough love.

Unfortunately, there are some bad elements to the definition that throws everything off. In fact, just one element:


not showing too much kindness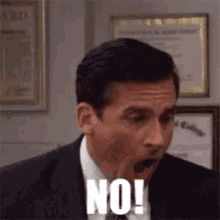 artistic representation of my reaction to the above definition

Not showing kindness (let's be real, who will pay attention to 'too much') implies there will be cruelty involved. Something unkind. Something unkind is scarring, emotionally and often physically. This is the doorway to conflating abuse with tough love, and masking abuse as tough love (often the case with people/characters who are manipulative and gaslighting).

So what would be a definition for tough love that I'd feel ok with? It would go something like this:

Tough love is offering support and guidance to an individual struggling with a problem without indulging in enabling behaviors that exacerbate that problem.



Like Anne Sullivan to Helen Keller



LouAnne Johnson from Dangerous Minds



Mr. Miyagi from Karate Kid

There. That's tough love. Why is it tough?

It's tough on BOTH people (or sides) involved: it's tough on the one giving the love, because it's hard work to not enable bad behaviors/habits and to watch a person you love be in pain/ discomfort/ struggle when you don't enable them into their comfort zone (which, however, is detrimental to them). Even if they don't mind the recipient's struggle, having the patience to constantly put in the work and the commitment to see through the project with a frequently recalcitrant person is tough. Very tough.

It's tough on the one receiving the love, because it's painful to change habits. If these habits are related to addiction, or are manifestations of defense mechanisms that are maladaptive, or are in some way compelling the person to engage in them due to physical or psychological reasons, they are 1000 times harder to break, and breaking them often is very distressing (initially).

It doesn't need to be dramatic. Those who smoke know how hard it is to give up smoking, especially when you're not motivated to do it and someone else tries to make you do it to save you from illness or death.

Why is it love? Because the person that gives it is motivated solely by a desire to protect or empower (or both). There is no other reason for doing what they do except to genuinely help the receiver. Any pain that happens (as in 'growing pains', not frigging torture) is burdensome, not a bragging point for the one offering tough love. That is to say they don't get off on causing pain or enjoy themselves by watching the one they "love" suffer.

Often, tough love doesn't push to painful levels. Tough love is simply adhering to discipline by being unyielding and patient and not by yelling and/or physical abuse . So a teacher that patiently waits out a student who is crying and yelling they won't do their homework, then helps that student realize that doing their homework isn't negotiable, is offering tough love. A teacher that screams and terrorizes their student into doing their homework because the student is afraid of what the teacher will do to them if they don't, is offering abuse, not tough love.

One could say that tough love is like the 'healthy pain' in your muscles after a good workout. Abuse is the 'bad pain' that signals you're injuring something, and you should immediately stop.

So with the concept of tough love, you got two types of characters you could design: a villain (or antagonist) who masks abuse with the label of tough love, or a character that does offer tough love to the main character (or is the main character offering it to someone else).

Both are designs that are likely to resonate with your audience, because we've all had experiences with both, directly or indirectly.

And that brings me to the final part of this toxicity series: how can abuse be subtle, and toxicity powerful but nearly undetectable?

Well, that's what I'll post next time, and wrap things up ;)

Don't forget you can now advertise on DrunkDuck for just $2 in whichever ad spot you like! The money goes straight into running the site. Want to know more? Click this link here! Or, if you want to help us keep the lights on you can sponsor us on Patreon. Every bit helps us!

Special thanks to our patrons!!











Justnopoint - Banes - RMccool - Abt_Nihil - PhoenixIgnis - Gunwallace - Cdmalcolm1 - PaulEberhardt - dragonaur - Emma_Clare - FunctionCreep - Eustacheus - SinJinsoku - Smkinoshita - jerrie - Chickfighter - Andreas_Helixfinger - Tantz_Aerine - Epic Saveroom - Genejoke - Davey Do - Spark of Interest - Gullas - Damehelsing - Roma - NanoCritters - Scott D - Bluecuts34 - j1ceasar - Tinchel - PhillipDP - Teh Andeh - Peipei - Digital_Genesis - Hushicho - Sad Demon Comics - JediAnn Solo - Kiddermat - BitterBadger - Palouka - cheeko - Paneltastic - L.C.Stein - Zombienomicon - dpat57 - Bravo1102 - The Jagged - LoliGen - OrcGirl - Miss Judged - Fallopiancrusader - arborcides - ChipperChartreuse - Jaybiejay - Chris_tar - Mogtrost - InkyMoondrop - Jgib99 - Hirokari - Orgivemedeath Ind - Mks Monsters