So I have had a very good day today, celebrating a hard-won victory, and I'm currently tipsy. So this is a post I'm writing basically as drunk as I allow my self to get. (i.e. happy, less inhibited, definitely should not drive, but can still be you know, aware I'm drunk)

And instead of forcing myself to think about any other topic, I want to talk about writing (or drawing) drunk. Have you ever done it?

I certainly have, I'm doing it right now!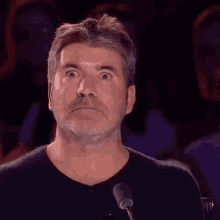 No need to panic, I promise!

Sometimes, having our inhibitions lowered can help with inspiration and creativity. It allows us to stop second-guessing ourselves, doesn't it? When hitting the sweet spot of low inhibition, but not too much of low inhibition, it's like my writing pours out of me even when I don't know where I'm going with something (like now). I just write and write, and my mind makes all the connections on its own while I take a back seat and enjoy the ride. It's an incredible feeling.

But again, it needs to be the sweet spot. If I drink a drop more than what I have, then I just have no energy to write. I want to go sleep it off.

Do I achieve this state of bubbling, flowing creativity only with alcohol? Honestly, I very rarely do so through alcohol.

The secret isn't the booze or the artificial agent that makes you lower your inhibitions. The secret is lowering your inhibitions. I usually get to do that when I "forget myself" as I write. That means that I am not self conscious of what my writing would look like to another person. I don't even think of showing this to anyone, or that anyone exists. The only thing that exists is the story, and I'm writing it, and I wanna see how it develops.

When I'm writing drunk, I'm in the moment, immersed fully in the world I'm writing (or illustrating, but for me writing is when I get in this headspace more frequently) and I'm in the zone so much that I forget about time.

I don't have to be drunk to write drunk. All I have to be is disconnected enough from the little things of my everyday world, so I can travel to the one I'm creating.

Writing drunk is not when you're inebriated, it's when you're so absorbed and enthralled with what you're creating/writing/drawing/illustrating/animating, that you might as well be drunk with it.

So yeah, this is NOT my suggestion for you to chug booze in order to get your muse going. It's less likely to happen that way and more likely to make you alcoholic. But what I am suggesting for you to do is save a bit of special time for you where you can just be you and the thing you're creating, without any other inhibition or worry in the universe itself.

Don't forget you can now advertise on DrunkDuck for just $2 in whichever ad spot you like! The money goes straight into running the site. Want to know more? Click this link here! Or, if you want to help us keep the lights on you can sponsor us on Patreon. Every bit helps us!

Special thanks to our patrons!!












Justnopoint - Banes - RMccool - Abt_Nihil - Gunwallace - PaulEberhardt - Emma_Clare - FunctionCreep - SinJinsoku - Smkinoshita - jerrie - Chickfighter - Andreas_Helixfinger - Tantz_Aerine - Genejoke - Davey Do - Gullas - Roma - NanoCritters - Teh Andeh - Peipei - Digital_Genesis - Hushicho - Palouka - cheeko - Paneltastic - L.C.Stein - dpat57 - Bravo1102 - The Jagged - LoliGen - OrcGirl - Miss Judged - Fallopiancrusader - arborcides - ChipperChartreuse - Mogtrost - InkyMoondrop - Jgib99 - Hirokari - Orgivemedeath Ind - Mks Monsters - GregJ - HawkandFloAdventures