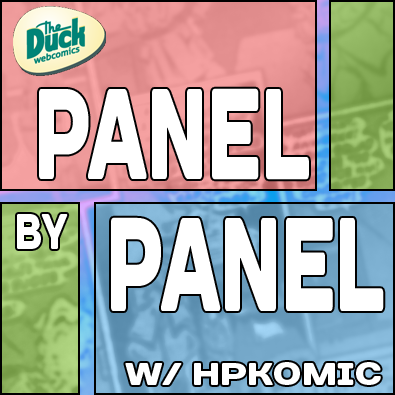 Hello everyone, and welcome to Panel by Panel, a periodic exploration of comic panels around The Duck. We'll be getting back to panel analysis in the coming weeks, but for my return to writing after a brief health break, I want to do that challenge I discussed some time ago.

We're doing a scavenger hunt! Or, you could add today's chosen panel style to one of your upcoming updates. But what is the panel in question?

We'll be working from "Wally Wood's 22 Panels That Always Work," an iconic assembly of comic panels that tend to be particularly iconic in comic storytelling. Cloud Four has a larger write-up on them, but I also have the panels here for your reference.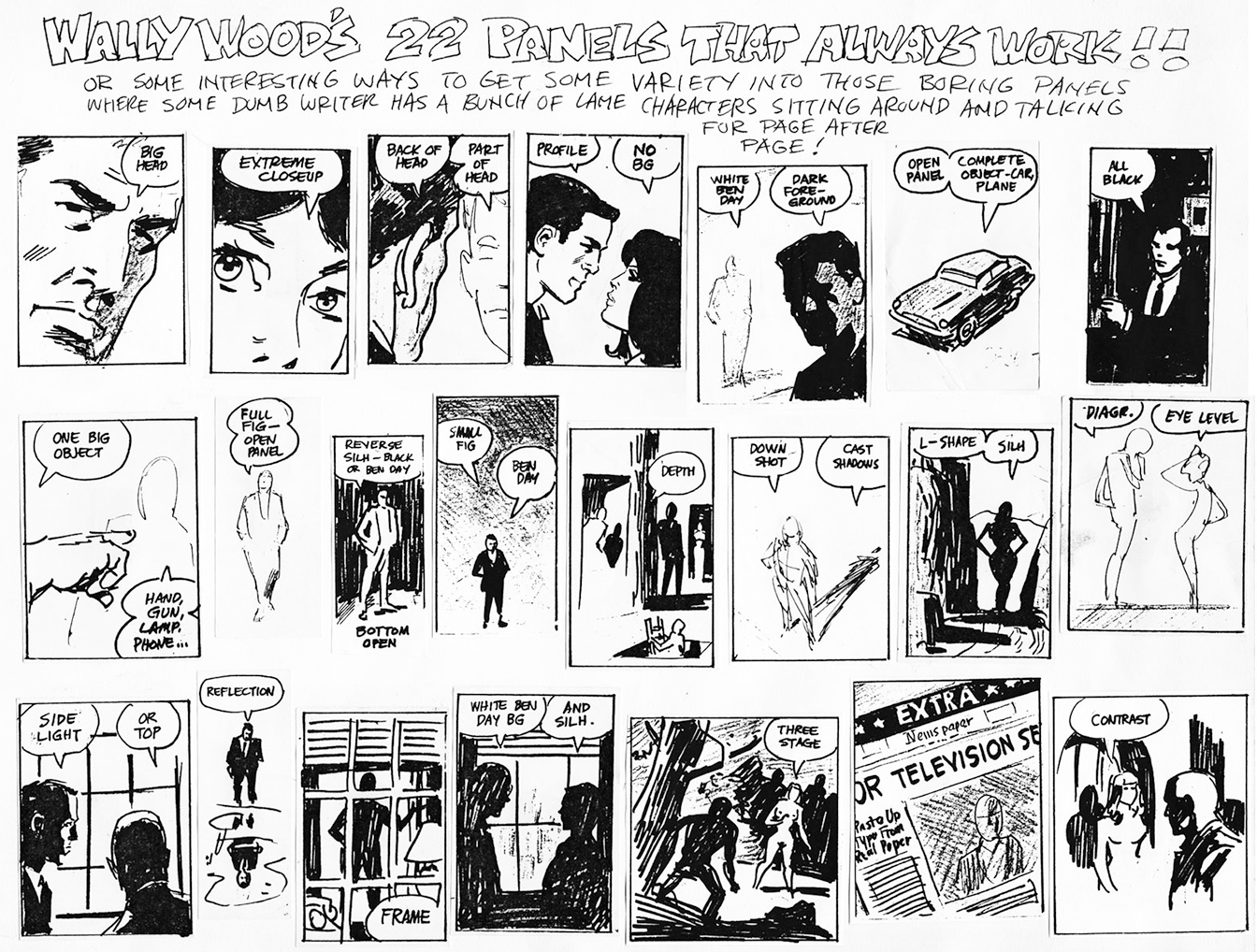 The specific panel we'll be working with for our first scavenger hunt will be the full figure-open panel, as seen below. Specifically, we are looking for a panel that emphasizes a full figure with minimal background elements or completely outside what we might consider the boundary of a traditional panel. Essentially, we're looking for a panel that equates to an illustration of the character in full, and that is about it…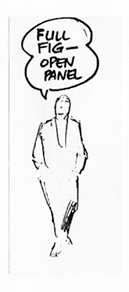 Your task is to click around various comics here on the Duck and link what you find in the comments. I want to see how common this panel style is among the comics on site. I'd like to be able to do a roundup later to promote a bunch of comics here on the site while also illustrating the principles of why the panel style works.

I know I am asking a lot, but I think we can all really benefit a lot from something like this. What do you think, though? I'll be clicking around myself, but I hope we can further team up on this sort of thing. I have been learning a lot from this myself.
____________

Don't forget you can now advertise on DrunkDuck for just $2 in whichever ad spot you like! The money goes straight into running the site. Want to know more? Click this link here! Or, if you want to help us keep the lights on you can sponsor us on Patreon. Every bit helps us!

Special thanks to our patrons!!









Justnopoint - Banes - RMccool - Abt_Nihil - Gunwallace - PaulEberhardt - Emma_Clare - FunctionCreep - SinJinsoku - Smkinoshita - jerrie - Chickfighter - Andreas_Helixfinger - Tantz_Aerine - Genejoke - Davey Do - Gullas - Roma - NanoCritters - Teh Andeh - Peipei - Digital_Genesis - Hushicho - Palouka - cheeko - Paneltastic - L.C.Stein - dpat57 - Bravo1102 - The Jagged - LoliGen - OrcGirl - Miss Judged - Fallopiancrusader - arborcides - ChipperChartreuse - Mogtrost - InkyMoondrop - Jgib99 - Hirokari - Orgivemedeath Ind - Mks Monsters - GregJ