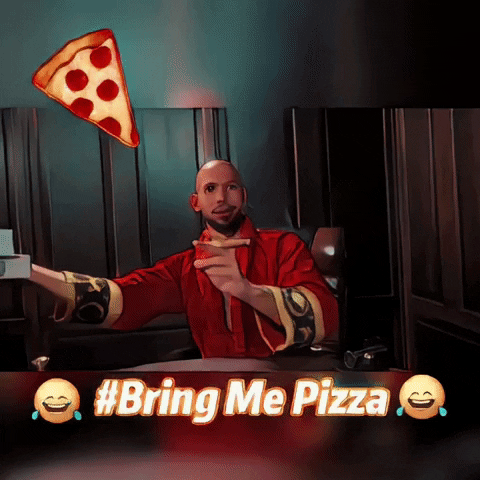 This character can be insufferably annoying.

No, this character is insufferably annoying, but it's up to you whether that's to the other characters or the audience. When written correctly, the prattler can be comedy gold or a swift ticket to the most delicious kind of schadenfreude: watching the obnoxious one get owned.

Because the prattler is inherently a character with a negative trait that's often irredemable- they prattle. And by prattle, I mean that they talk incessantly in a constant effort to come across as important, cool, or otherwise superior to everyone else in the room. And because they do that, they expose themselves to repercussions because they usually say pretty stupid things.



I would present you with fictional examples but real life is going above and beyond these days.

Excellent examples can be found in Reddit's r/iamverysmart where several screencaps are uploaded of people who believe they are smarter than rocket scientists and have an IQ Einstein would be jealous of. Their letter from MENSA simply got lost in the mail because mailmen are idiots like everyone else that isn't them.

This character doesn't have nuance, doesn't understand irony, and doesn't handle being challenged well. They do have traits like charisma that lures those without self-esteem or in some kind of vulnerability towards them, but that's their only real power. The prattler believes they are the main character and act like it, even though they most likely are an extra in the grand scheme of things. They will act with the attitude and stance of someone skill and immediately attempt to assume the best possible social standing available, but only if they feel there's no threat to their person whatsoever.

The prattler can be an excellent plot device because even if they sincerely want to keep a secret or play something smart, they're too stupid and too self-centered to know when to stop talking. Their dialogue can be hilarious, even if it flirts with sensitive subjects exactly because they are wholly incapable of reading a room.

Have you ever used such a character? How did it pan out in your comic?

Don't forget you can now advertise on DrunkDuck for just $2 in whichever ad spot you like! The money goes straight into running the site. Want to know more? Click this link here! Or, if you want to help us keep the lights on you can sponsor us on Patreon. Every bit helps us!

Special thanks to our patrons!!









Justnopoint - Banes - RMccool - Abt_Nihil - Gunwallace - PaulEberhardt - Emma_Clare - FunctionCreep - SinJinsoku - Smkinoshita - jerrie - Chickfighter - Andreas_Helixfinger - Tantz_Aerine - Genejoke - Davey Do - Gullas - Roma - NanoCritters - Teh Andeh - Peipei - Digital_Genesis - Hushicho - Palouka - cheeko - Paneltastic - L.C.Stein - dpat57 - Bravo1102 - The Jagged - LoliGen - OrcGirl - Miss Judged - Fallopiancrusader - arborcides - ChipperChartreuse - Mogtrost - InkyMoondrop - Jgib99 - Hirokari - Orgivemedeath Ind - Mks Monsters - GregJ