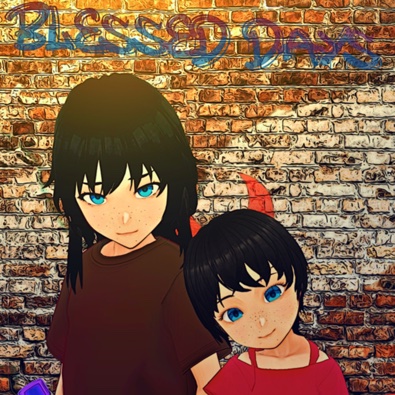 Photo: "Blessed Days: Chapter 5 Promo (featuring Dylan + Grace)". Story and art created by InkyMoondrop. May 2023.

We have several major announcements from three talented comic creators here on The Duck. InkyMoondrop of Blessed Days has updates for the direction chapters five and six are headed. Stahlberg of Android Blues has a mega milestone to celebrate. Finally, Commissar_Tarkin of Crimson Stars would like to announce the end of a chapter.

BLESSED DAYS MILESTONE

InkyMoondrop writes:

"The 4th Chapter of Blessed Days is coming to an end on the 27th of May, the following days some extra content will be shared, such as promotional images, an author's note to the upcoming chapter and two cover pages for it. After that, from the 1st of June, the series resumes its daily update schedule. Chapter 5 will be running until sometime in August with an average update of 2-4 strips a day. Also, Blessed Days will celebrate its 1 year anniversary on the 17th of July (the anniversary of the 1st strip published online), so there will be a wallpaper and an animated lip sync music video with the characters to mark the occasion in good spirits (unless youtube flags it of course, but either way, the wallpaper is a done deal). If I manage to put enough time and effort into creating Chapter 6 until then, it'll also be announced that I'm finished piecing together the 1000th comic strip for Blessed Days within a single year. The upcoming 5th chapter will feature its villainous demon lord as its main narrator, but also a surprise main character who already appeared in the comic once (for a short while) and who makes his grand entrance in the Ch4 finale. It will be an eventful summer for my beloved readers!

p.s.: here's one of the promo images for the announcement post, that's set to be published on Sunday or Monday in full size (pictured above).

Thank you!

Inky"


SYNOPSIS

Robin Sinclair is as immature as one can be, so raising her half-demon child on her own might just be too much for her to handle! On top of the everyday mishaps of motherhood, she finds herself entangled in a dark web of lies and her life spirals out of control as the once quiet town becomes lively with the supernatural. A deadly game of cat and mouse beings, to prevent the Apocalypse (preferably before bedtime)! BD is mainly comedy and drama with a decent amount of mystery, but it mixes and features pretty much any genre it can. Adult jokes, occasional nudity, profanity and violence! Updates on Saturdays (for now)!

Link: https://www.theduckwebcomics.com/Blessed_Days/


It certainly sounds like the next up and coming months will be an exciting time for Blessed Days. Congratulations on reaching the end of chapter four, InkyMoondrop!

==

ANDROID BLUES MILESTONE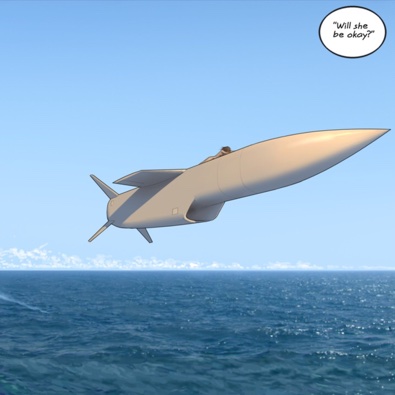 Photo: "Will She Be Okay?". Android Blues. Story and art created by Stahlberg. May 2023.

Stahlberg writes:

"Hi, another small milestone (400 pages on Android Blues), is it ok for the Spotlight? Thank you! :)"

SYNOPSIS

Hong Kong 2054: an escort android is framed for murder and hunted mercilessly

Link: https://www.theduckwebcomics.com/Android_Blues/

Congratulations on reaching the four hundredth page milestone, Stahlberg! Way to go.

==

CRIMSON STARS MILESTONE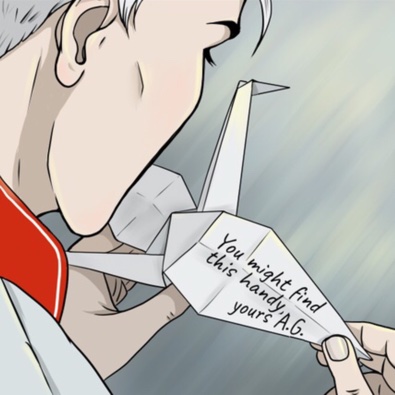 Photo: "You Might Find This Handy". Crimson Stars. Story and art created by Commissar_Tarkin. May 2023.

Commissar_Tarkin writes:

"Hello again! Our comic arrives at the end of its second chapter today, and it might constitute some sort of a milestone."


SYNOPSIS

A Vampire Space Opera. Join Brigadier Takara and her motley crew of subordinates from the 170th Mechanized Brigade as they navigate the perilous labyrinth of supply issues, interservice rivalry and other fun aspects of life in the military in a galaxy where humanity is ruled over by vampires. Artist: Lagarto Scriptwriter: Commissar Tarkin 3d Modelling: Morihel & GK
(Science Fiction, Rated Teen)


Link: https://www.theduckwebcomics.com/Crimson_Stars/

Congratulations on completing Crimson Stars: Chapter Two, Commissar_Tarkin!


.::.
What's Quacking?
Do you have any original art to contribute to our stock image database, announcements, community projects, ideas, news, or milestones to report? Please leave general comments below or send a PQ to kawaiidaigakusei.