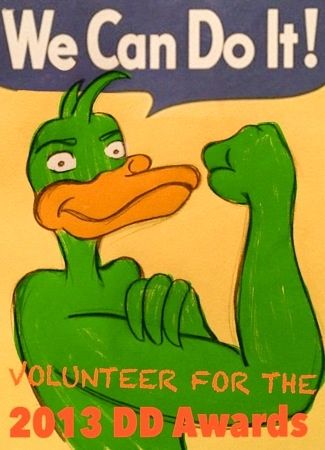 Hello Inebriated Quackers and Ducklings!

2013 DD AWARDS
Niccea has an important announcement:
We have decided to go for it and see if we can get the full amount of fanfare done. However, we lost some people due to the craziness. If you are interested in volunteering, please report to ...