Public Profile
EFO67
member since December 12, 2016
About
Hello all My name is Eric Oxner.I have already upload some pages.There just more or less preveiws.First thing first I started out drawing in school.My teachers did not like that to much.How ever they told my parents I had talent but was using in the wrong times.And since I was and still am a fan of startrek.I drew the uss enterprise many times.Along with my other favorite thing trains.As for school I graduated from sun valley high school.After that I had taken class from art instruction schools.And completed the class.I have been trying to get my art work noticed.As time has gone by things has changed in the world of comics.Thats why I am here.To due my own web comic.I do not mind constructive criticism.How eve if you come here to take shots at my work.Your gonna get it right back.I do not have to take that from any body any one.Better yet just move on or do your own comic.By the way my comic name is called RIM WORLD.The weirdest planet in the milky way galaxy.
Comics By EFO67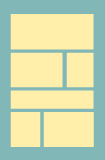 Parody |
0 pages |
last: |
0 likes
In the future mankind and furrykind are forced to leave earth.Due to an unknown comet striking the moon.Blasting it to nothing.The chunks collected with earth.Each strike had the energy of 30 to 45 megatons.Cities all over the world wiped off the map.Because of the smoke from the fires blocked out the sun.The temperature went into the -10 in some places even lower.The rest of the debris from the monn created a ring around the world.Civilization moved under ground and people pulled together.And built under ground cities as well a few under the oceans.For 200 years man kind and furry lived and worked together.Then the worlds top scientist discovered that the earth had been knock out of its obit.And was now drifting farther away from the sun.But this time man had discoved hyperstar drive.The world was going to freeze and it did not matter how deep you wentinto the ground.Over the next 25 years eath was evacuted.Most ships had what was called hyper-sleep.Where passengers were put into a deep sleep.To be awaken later on.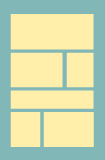 Parody |
2 pages |
last: Dec. 2 2017 |
0 likes
This is a comic where man kind and furry kind are forced to leave earth.Some have traveled through space in hyper sleep.This comic tells of one settlement on a new world.
Comics Assisted By EFO67
No comics.
Comics Recomended By EFO67
No recommended comics.
EFO67's friends
No friends yet.
forum topics started
No topics.
Videos Shared By EFO67
No videos.
©2011 WOWIO, Inc. All Rights Reserved Google+