Public Profile

Netsaver exe
member since September 09, 2006
About
Name: Jalen
Age: 14
Race: African American
Hometown: Ratchet City, LA
Birthday: July 11, 1994
Sign: Cancer
Bio: When iFirst started spriting, iJoined Sprites Inc (Cool Place, By the way :3). Then, iWandered off to this place and made some Megaman Battle Network Comics. One was called Network Destruction and the other was Zero Network. Now that iLook back at them, they werent really that good. iThen started back to playing some PokeMoN games again. iNoticed some good Comics that were on Drunkduck. iRead them, then felt influenced to make some PoKeMoN comics. iMade one, but remade a whole bunch of times. Probably Three. Now, iAm working on a much better comic. iAm using Advance Map for the maps and making some sprites from scratch and such. If that idea is too much for me, prepare for something totally different.
Hobbies: Writing , Spriting, Playing Video Games, Reading Comics

I have been seeing some guys do this Top Friend thing and thought I should try it out, too.

Hiroshi (Foozdude) - Hes a cool guy to hang out with. I talk to him a lot on MSN. He may not have a comic here, but he does make some good videos on Youtube.

Riley (Manablitz) - He is always happy and sometimes very random. But, another cool guy to hang with.

Zak (BrokenBox) - He is epic. He makes comics filled with lulz, too. ;D

Arc - He is a great person to talk to about Paint.Net and such. He has taught me some great things.

Robbie (Chaosflame24) - He insults me a lot, but is a great friend at time. Hell help you out with anything… IF he feels like it. D:

Dash (Kinuchio) - He is awesome. He makes a great comic and is also really good with Paint.Net. He is the one that influenced me to start making comics. O:

Niles (Jaffar255) - He draws now. He used to make some good comics. The only problem was that he quit so many of them. I want him to start another sprite comic. ]:

Alex (soonmme) - He makes that epic PoKeMoN comic we know as A PoKeMoN Comic with a long Title. When I talk to him, he is always talking about some other shit, though. D:
Comics By Netsaver exe
No comics.
Comics Assisted By Netsaver exe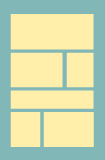 Fantasy |
2 pages |
last: July 6 2011 |
0 likes
A comic about the journey me and my girlfriend have through Hoenn
Comics Recomended By Netsaver exe
more
Netsaver exe's friends
forum topics started
No topics.
Videos Shared By Netsaver exe
No videos.
©2011 WOWIO, Inc. All Rights Reserved Mastodon