Public Profile
Sharksman
member since July 07, 2008
About
BIG SHOUT: Check out my comics, comment and rate,I realy need to know, befor I think everything is alright then *this sucks since 4th one* then I will be like SADAM DAMN YOU TOO!



Hi im Sharksman…

Thats all umm I like doing random stuff, I love the person who's reading this, wonna go out some time?

Ok, this time I will act better.

I like to read comics and play pokemon games, but I aint young, not realy young, cos all I try and do is make my own pokemon.

DrunkDuck? Was he drunk when he made that name…why not, HappyHorse or SadSnake or CrazyCat.

=] Happy Face
=[ Unhappy Face
=l Unsure Face

Check out my comic, its not as good as Pokemon Granite or Pokemon Hero's, wait, he hasnt done one comic in age's, just got millions of guest's, infact, I went to spain, then canada from spain, both 2 month's, and im from England, I come back, set up computer, internet, go on Pokemon Heros, still guest coming, only he's running out.

Sometimes Kevin says he starting, but then hes saying hes doing something else, damn.

Ok now im bored.

Why im I typing you might ask, cos im having a break from making a cake…yay.

Im on DrunkDuck 24/7 (well not 24/7, more like 20/6).

Okay now im freaked out, I have just watched Gia, didnt know what it was about, and it was hot lesbian sex.

Wait, why am I saying that, oh yeah just incase their's porn freaks that read my profile.

Ok how long has this been, well I aint stopping unitl I think it's long enough.

Anyway, my state I live in is Somerset, my town Wellington, near Taunton, near Bristol.

Sad thing is, Wellington has hardly any people, we have alot of land a contury, but not shop's, we have mainly a toy/game/cool shop called Woolworths, we have a cool Supermarket.

Oh yeah, we have Somerfield, and their rebuilding it, they bought a old shop and nearly everything around it, and now it is going to be massive.

So realy Wellington is upgrading and im happy.

Ok I said alot of stuff about me, let's talk about you.

Go!
Comics By Sharksman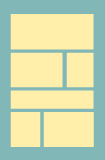 Fantasy |
2 pages |
last: July 6 2011 |
0 likes
Nostro is the guy with Dark Samus suit, he steals it from her when she returns to be good. His mates, Vile is the purple boba fett dude, and Brink the blue link. Its him in Super Smash Braw, but not 24/7.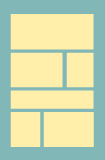 Fantasy |
11 pages |
last: July 6 2011 |
0 likes
Pokemon Brick is my soon to be comedy sprite comic all about Pokemon...I guess, it will take a while as im trying to use a different power point instead PAINT.NET and normal Paint, that's hard, I need one with good speech bubble's, ya know? So check it...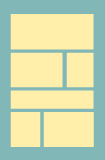 Fantasy |
1 page |
last: July 6 2011 |
0 likes
Scratch, a green hedgehog who came to Sonic from the stars but aint no Guardian Angel.
Comics Assisted By Sharksman
No comics.
Comics Recomended By Sharksman
No recommended comics.
Sharksman's friends
forum topics started
No topics.
Videos Shared By Sharksman
No videos.
©2011 WOWIO, Inc. All Rights Reserved Mastodon