Public Profile
SmartSpriter
member since August 08, 2006
About
Also,
shorts!
(I'm also known as "Kyle20" instead of or in addition to SmartSpriter, so don't be surprised if you hear me called so.)
I've had many comics before, most of which on DD. (I think the number comes to about 10 or 11 comics thus far.)
I currently have a Pokemon comic, because everyone else was doing it, and I was bored. It looked fun at the time, but, y'know, Pokemon's been killed when it comes to comics. I try to be original. I'd say I'm a pretty experienced spriter, but I don't wanna be snotty and I can't be the judge. I've also got Photoshop, but I'm stuck with Elements 3.0. However, I'm trying to make the most of it by downloading brushes, and taking Photoshop classes. I'm also brushing up on my drawing skills, and techniques of inking and coloring on Photoshop.
Favorite Game: Either Sonic the Hedgehog 3 or the original Paper Mario.
2nd Favorite Game: Sonic Adventure 1 or 2.
Favorite Game Series: Sonic, even though it's going downhill and fast.
Favorite Game Genre: RPG or Platformer.
Social Classification: Nerd/Geek
Favorite Book/Series: Dune
Favorite…Mythology?: Greek's cool, but you see it too much. Norse and Egyptian need more attention.
Favorite Pokemon: I have too many. Definitely a 1st generation, Kanto one. Most of the Pokemon after that sucked. So…Poliwhirl, Abra, or Haunter.
Favorite Animal: Probably an Owl. Dog, if we're talking pets.
Video Game Consoles/Handhelds I own or used to own:
-Atari…but I'm not sure which one. I was really young. Probably 7800.
-Intellivision
-Nintendo 64
-Playstation 1
-Sega Genesis
-Pico (Yes, I'm going to count that)
-Gameboy Color
-Sega Dreamcast
-Playstation 2
-Gamecube
-Gameboy Advance
-Gameboy Advance SP
-Nintendo DS
-Nintendo DS Lite
-Nintendo Wii
Also, Awesomeness is my bestest friend in the whole wide world! ;O
Comics By SmartSpriter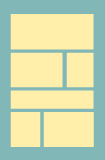 Fantasy |
67 pages |
last: July 6 2011 |
0 likes
In Kanto, not all Pokemon competitions are official and family-friendly. A grand-scale survival contest is held by the criminal underground of Kanto, and large cash prizes are held for those who are the last ones standing. Will this boy stand a chance?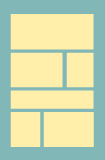 Fantasy |
0 pages |
last: |
0 likes
Cute lil' bear who can fly? Check. Bear who fights crime? Check. Everything else? We'll have to see.
Comics Assisted By SmartSpriter
No comics.
Comics Recomended By SmartSpriter
The story of two fellows who are destined to blow up the ocean or die trying.
SmartSpriter's friends
forum topics started
No topics.
Videos Shared By SmartSpriter
No videos.
©2011 WOWIO, Inc. All Rights Reserved Mastodon