Public Profile
korina
member since August 08, 2007
About
Name: Korina

Real name: Sarah, besides that which one? actually it's all the confusion with pen names.

Age: 16 (as of September 23)

Residence: Parent's house, Massachusetts, USA.

Occupation: Highschool Junior, commic artist, local freak… it's all good

Webcomic job: EVERYTHING…. What? no one helps me with Kakou. but I'm just the artist for High Hell and All That Glitters, Panther writes those.

Favorite color: Black, purple, green, silver

Favourite food: Onigiri. (Rice balls) Candy!

Favourite band: there are so many… Thousand Foot Krutch is up there though

High School Stereotype: Punk/goth/geek/gamer/ and the occasional EMO. That's right Ph33r me!

Favorite manga: Ouran High School Host Club, Gals, From Far Away, Kenshin, Last Hope, Dramacon, Read or dream, Read or die…ect. Well there is more…

Favorite anime: R.O.D., Chrono Crusade, anything by CLAMP, and more.

Favorite comic mediums: Pencil, Paper.

Favorite computerized mediums: Photoshop Elements, Gimp, Paintshop Pro, My WACOM tablet! <3

Favorite Soda: Sprite

Favorite I'm GUNNA CHOKE A B****: Paris Hilton (Goth, she needs to die)

Favorite MMORPG: Gods of Time (or anything but Runescape)

Favorite online comic: DMFA (Missmab.com) Ph33r the furries. And of course Kakou

Best friends: the rest of the LoS (League of Sarahs), Emily, Pvt. Chris
Comics By korina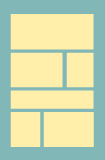 Fantasy |
0 pages |
last: |
0 likes
The adaptation of a play by Frances Homer. Just a little twist on the traditional Cinderella story we all know and love. There shall be music dancing, and, of course, enchantment.
Comics Assisted By korina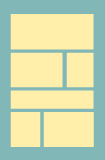 Adventure |
0 pages |
last: |
0 likes
Real Life |
1 page |
last: July 6 2011 |
0 likes
Welcome to Hyacinth Emil Lyvra High School aka Hell High. We have the most outrageous classes you ever did find. What do you think when I name the classes: Anatomy? Culinary arts? Language? Mistory? Whatever you thought... you were wrong!
Comics Recomended By korina
forum topics started
Videos Shared By korina
No videos.
©2011 WOWIO, Inc. All Rights Reserved Mastodon