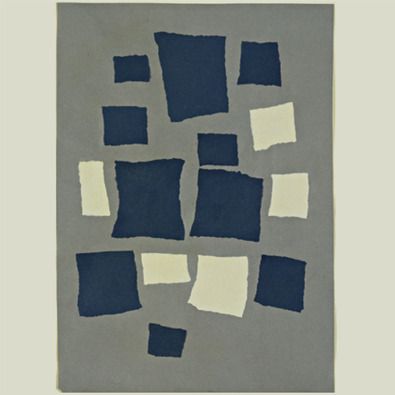 Jean Arp, "Untitled (College with Squares Arranged according to the Laws of Chance)". 1917

"In Europe and America, grey is the color most associated with boredom, solitude and emptiness. It is associated with rainy days and winter." -Wikipedia "Grey: Boredom"

"Grey is my favorite color" -Counting Crows "Mr. Jones"

I ...