An apocalypse merged the modern world into a single supercontinent. Statues came to life to guard what remained of humanity, but a dark entity possesses one such idol to pick the apocalypse back up from where it left off…

"Taur Brazen" follows this afflicted idol and the people it uses to manifest itself -a torture survivor, a nightmare stricken vagabond, a disturbed patient, and a forsaken curator of oddities.
Story of Angus Foley, a drunken sophomore and his crazy college friends
Shorts of a bug with attitude.
This is the first edition of my Minecraft comic.Hope you like it1
What happens when a outdoor-Science-Off goes terribly wrong? Read to find out!
A well-to-do inventor embarks on misadventures, paraventures, and adventures in the general.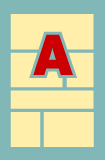 Nagle świat, który był całkiem normalny przeplata się z czymś zupełnie od tego odbiegającym.
"Death is certain. Life is not. So get busy living."

When Harp, Fleet, and Flow become separated from their tribe they have no choice but to make the journey to their winter camp alone. Can they find their tribe, and perhaps find themselves along the way?
Mythologia is a graphic novel series introducing the authentic stories of the ancient Greek heroes. The art is drawn by Anna Kharitonova and the story is written by Dimitris Manos.
©2011 WOWIO, Inc. All Rights Reserved Google+