How to give your word a "broken" effect in Photoshop
SpANG at 10:45AM, April 3, 2008
How to give your word a "broken" effect!
This tutorial shows you how to create a "cracking" effect on onomatopoeias (BAM!POW!CRACK!). This is especially effective if you are trying to emphasize (what else) a "cracking" sensation, like ice or stone breaking!

Step 1.
Open a new project in Photoshop. Just use a blank white page to start.
In whatever font you'd like to use, type in your onomatopoeia and size it however you'd like.



If you don't have any cool fonts, I recommend www.blambot.com wholeheartedly!


Step 2.
Next "rasterize" your layer. This basically makes it into an IMAGE layer rather than an Editable text layer. You do this by selecting Layer | Rasterize | Layer.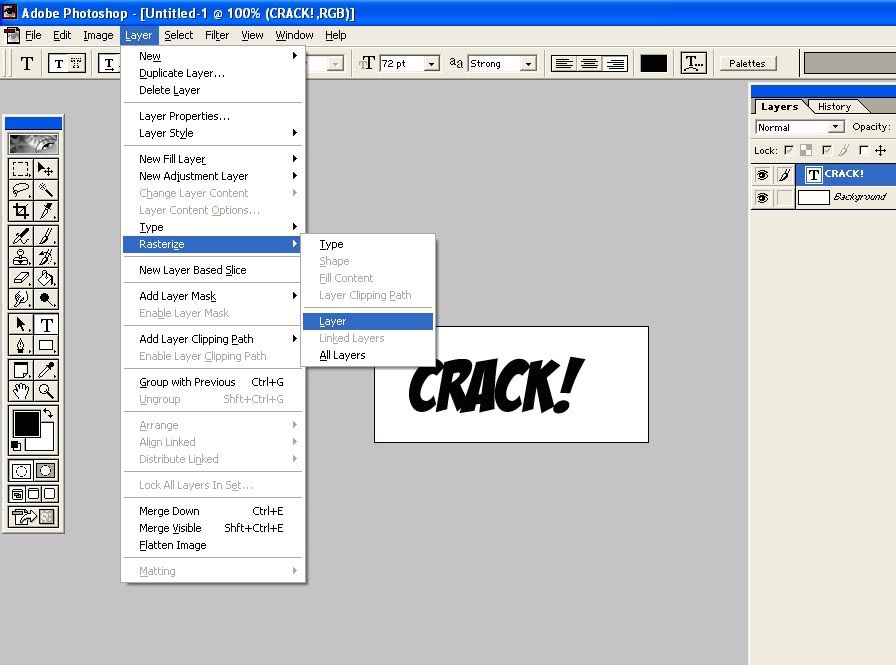 Step 3.
Zoom into the word (and together). and select yoru Polygonal Lasso tool from your lasso choices.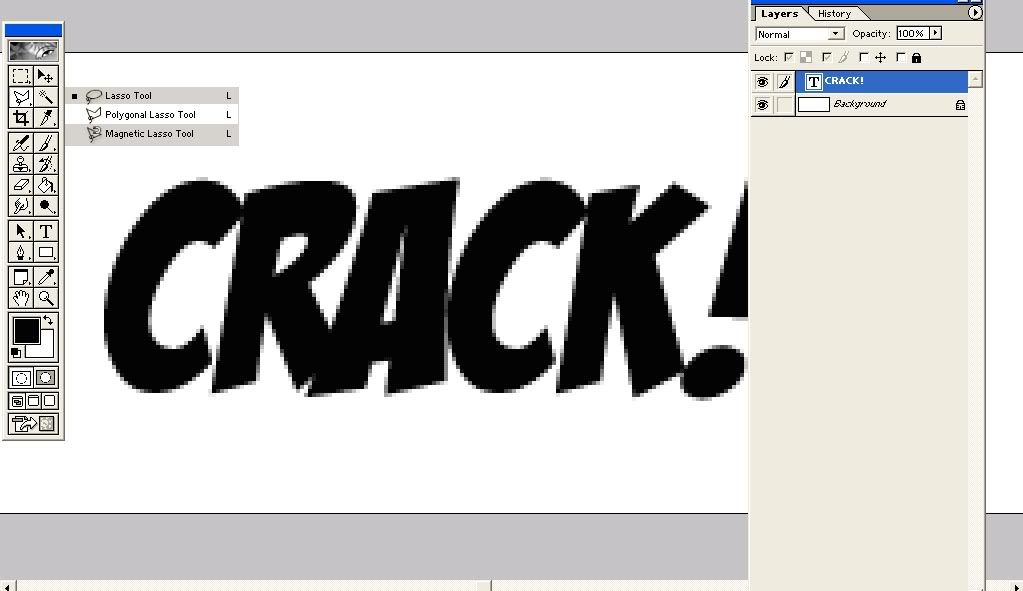 Step 4.
use your Polygonal Lasso to make a jagged selection within your image. You must completely close up your Polygonal Lasso to move on to the next step.



Step 5.
Now that you have a selection, you want to rotate it, to give your word that 'broken' effect. Go to Edit | Transform |Rotate.



Step 6
Rotate the image, either way you'd like, to create the desired effect. Repeat for the entire word.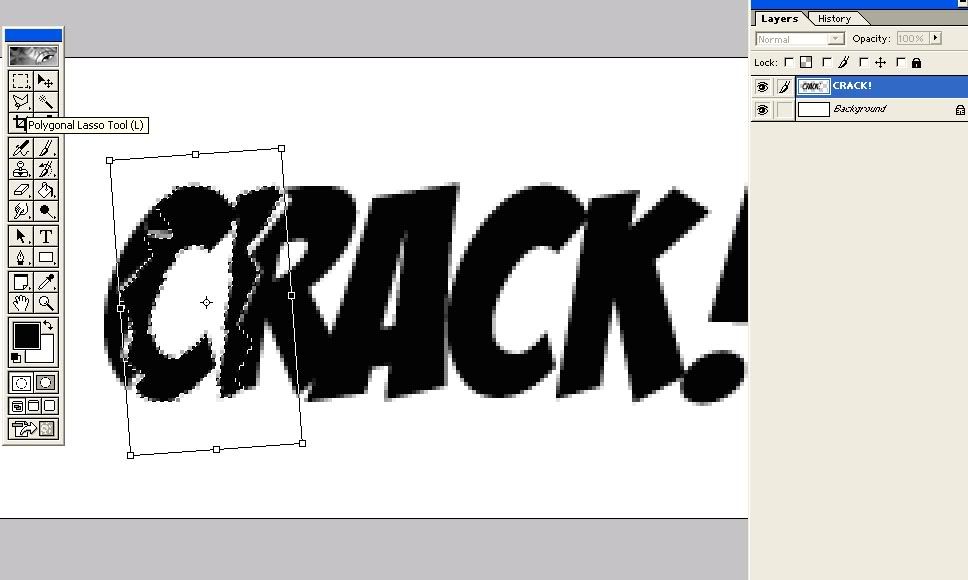 There you have it! A broken effect on your word! You can use this effect on images if you'd like, too!

©2011 WOWIO, Inc. All Rights Reserved