Public Profile
MysteriousJeff
member since June 06, 2006
About
Hello, I am Mysterious Jeff. I am a maker of some fan webcomics.
______________________________
As you can tell by my avatar, main comic, friends, and favorites list, I am a huge Pokémon fan. So, if you like Pokémon, check out my recommends list! I am also a fan of some other stuff that escapes me right now.
______________________________
ABOUT MY COMICS:
______________________________
Pokémon Yellow Comics
Status: Updating
Updates: Whenever
Currently in: First story arc.
Plot: Bklcbkl is a rookie Pokémon Trainer. Together with his companion, an ill-mannered Pikachu named Nozo, he will go on an adventure he will never forget…
______________________________
POKETTO MONSUTAA SPECIAL SUPER EX ADVENTURE XXXVX THE CHRONICLES OF RED BLUE GREEN AND A BUNCH OF OTHER KIDS WITH COLORS FOR NAMES
Status: Hiatus
Updates: Daily when I have a chapter done. (Chapters have been done in batches)
Currently in: Chapter 18
Plot: Like the Pokemon Manga, except twisted so much that it hopefully isn't too similar (and thus, hopefully out of copyright's way)
______________________________
Rubies
Status: Updating
Updates: Whenever
Currently in: Chapter 1
Plot: Mace is a young Ralts who dreams of being an explorer, and she's finally convinced her brother to let her join a team, the legendary Team Crimson, no less! But this team has seen better days and has lost the spirit it once saw. Can Mace bring the team back to its Golden Age of Exploration or will she end up disillusioned by the coming hardships of the older members' troubles?
______________________________
Bionicle Zeroes
Status: Dead, I had a fallout with the Bionicle fanbase and quit Bionicle altogether. Plus the story I had planned really wasn't that good at all anyway, plus my figures are having a hard time keeping any poses I put them in.
Updates: –
Plot: On the island of Dosa Nui, the Toa Dosa, a highly dysfunctional Toa team pit their wits against Maita, the world's worst villain for the fate of Dosa Nui, who's mystery is quite an unnecessary, yet interesting one.
______________________________
Unofficial Pic Comic X
Status: Done. Effectively, when it comes to the things this comic let me do, I prefer editing videos on YouTube instead.
Updates: –
Plot: There is none since it is a random comic
______________________________
Brawl 101
Status: Done. I don't want to do it anymore.
Updates: –
Plot: It's a Brawl snapshot compilation comic
______________________________
That's Ironic!
Status: Done.
Updates: –
Plot: It is a mostly Sonic comic, emphasis on mostly, since Sonic appears to be a minor character.
______________________________
The Law of the Land
Status: Blew up upon takeoff. The computer the files were hosted on died and unlike the other comics I had running at the time (like PYC), I had no backups.
Updates: –
Plot: This is about Bailey and Bayleef, her Bayleef. They are on a Pokemon journey with the goal to open up an herbal medicine shop and escape the training life forever.
I had previously worked on other (Pokémon) comics such as Pokémon Sinnoh
Surfer and Checkmate. Today, though, it's a one-man show, and those
other people are out doing their own thing. Besides, with the exception
of the two I named, I tended to only be an assistant for page layouts
back when DD's page layout customization was different.
______________________________
OTHER STUFF
______________________________
I have a DeviantArt, where dumb stuff and also pages of Rubies can be found. It is here:
http://mj-mysteriousjeff.deviantart.com/
I have a YouTube account, where I partake in a form of video editing called YouTube Poop:
http://www.youtube.com/user/Combuskenisawesome
Info about my YTP endeavors:
http://youchew.net/wiki/index.php?title=Combuskenisawesome
As for forums you can find me on, I am an admin at Lemmy's Land Forum and a regular at YouChew Forums.
http://www.llforum.net/
http://www.youchew.net/
______________________________
And that's it, isn't it?
Comics By MysteriousJeff
more
Comics Assisted By MysteriousJeff
Fantasy |
3 pages |
last: July 6 2011 |
0 likes
Sharie and her sister Pi must try to deliver a cherry pie to Pokemon champion Cynthia.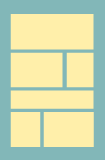 Fantasy |
4 pages |
last: July 6 2011 |
0 likes
The Ruins of Alph is home to a quantity of diverse Pokémon whose sole purpose seems to be driving its Quilava keeper insane. Poor, poor Zephyr...
Fantasy |
225 pages |
last: July 7 2011 |
0 likes
A young boy named Ty moves to the Sinnoh and stumbles upon a mysterious cave, holding a powerful Pokemon. With Ty's Piplup they can take, and use Arceus to "purify" the Earth.
Comics Recomended By MysteriousJeff
The year 2030, America's crippled economy sends it into the dark ages, while a country rises taking its claim as a world power and establishing a New World Order. With a new rule established, one man is determined to bring an end to the world. Art by Shaman Quest's Dark Pascual.
Three kids, from three different regions, each having a different goal, travel together throughout the region of Hoenn.
MysteriousJeff's friends
forum topics started
Videos Shared By MysteriousJeff
No videos.
©2011 WOWIO, Inc. All Rights Reserved Google+