Hey, folks! Want to fill in the blanks for my comics? Think you can do better than me? (Yeah, probably. XD) Here's your opportunity: Add your own caption to the panels I post, and I'll choose a winner based on what makes me laugh the most. There will be a new round every week, so there are several chances to win!
Rules:
Limited to five entries per person.
Winner gets to have a cameo in Ialus- Either themselves, or a character of theirs.
There will also be honorable mentions for anything that I really like.
To Kick things off: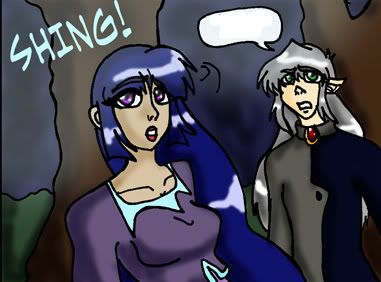 What is Uriel saying here?